BattlBox, founded in 2015 by three college mates and currently run by: John Roman (CEO) and Patrick Kelley (COO), delivers rigorously tested outdoor, survival, and EDC gear on a monthly basis to subscribers. They launched this company with just enough curated products to fulfill 100 orders the first month, but sold out in just the first few days, becoming an overnight success.
Exceeding $5 million in sales in their first year, Battlbox claims to have delivered 1,000,000 boxes over the last 8.5 years.
Each month, there are four box options for you to choose from—BASIC: $34.99, ADVANCED: $64.99, PRO: $119.99, & PRO PLUS: $169.99 + Shipping and Handling. They hand-select and curate gear like fire starters, med-kits, water filters, tents, backpacks, knives, tools, dehydrated foods and other essential outdoor, EDC, and survival gear from well-known companies to a themed "mission" each month.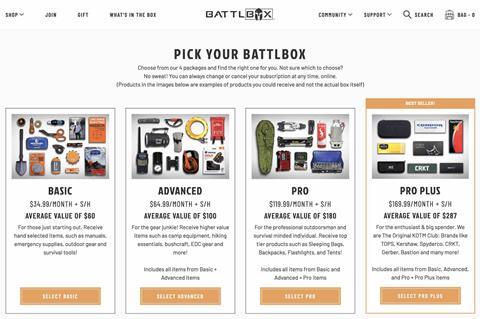 Over the years, I have been trying to figure out a way to work with Battlbox and figured the OVR: Outdoor, Vehicle, Recreation readership might be a good opportunity to explore a partnership.
After several text messages, phone calls and a couple video conference over 9 months, Battlbox was open to the idea but wanted to gauge potential response from the OVR readership and sent us the Pro Plus level Mission 97 and Mission 98 boxes to introduce to you: the OVR readership.
In this review, we will look at the viability of using these products for overlanding instead of looking at value proposition. We figure Battlbox wouldn't have shipped that many boxes if the value proposition wasn't there.
MISSION 97- Eight Items
Basic Box:
2 Epic Wipes (1 Large + 1 Extra Large)
1 individual serving of READYWISE Sunrise Strawberry Granola Crunch
1 Stanley All-In-One Food Jar Kit
1 Stanley Adventure Nesting Two Cup Cook Set
Advanced Box:
1 Power On Demand (POD) Fusion Solar Power Bank & LED Light
Li-Polymer 8000mAh battery
Dual USB ports
5volt 2.1 output
Monocrystalline solar panel
3 Mode LED panel light
Pro Box:
1 CRKT M16-04SS
Flipper
Sandvik 12C27 blade steel
Stainless Steel handles
Pro Plus Box:
Willumsen Bird Dog Knife
Drop Point knife
Leather Sheath
G10 grip
440c Stainless steel Blade
MISSION 98- Seven Items
Basic Box:
1 Battlbox custom leather wallet
1 Revel Gear Trail Hound Camping Lights
30 feet of dimmable/motion LED string of 100 lights
1 Two Pack OTS Osmotic Water Filters
1 pack is for dirty water
1 pack can be used for salt water
Advanced Box:
1 WOOX Axe Brush & Sharpening Stone
Dual grit whetstone made of American sapphire ceramic
Ideal for axes, hatchets, knives, tomahawks, shovels, etc.…
Hand Brush to clean without scratching or smudging the finish
Pro Box:
1 DEDFISH German Kiritsuke Duo
7" German Steel Kiritsuke Knife
Full-sized foldable cutting board
Pro Plus Box:
1 Razorback Folder with Sheath
Multi-functional knife with replaceable blades
3 drop point blades
1 drop point with serrated blade
1 tanto blade
2 seat belt cutter/ gut hook blade
1 scraper blade
6 standard utility blades
2 blade storage boxes
For this test, we joined the Rigs & Coffee crew for a 3-day, 2-night road trip to the Eastern Sierra Mountains or better known as Mammoth or Bishop. The goal was to get to Crawley Lake via Casa Diablo Mine Road but that is another story.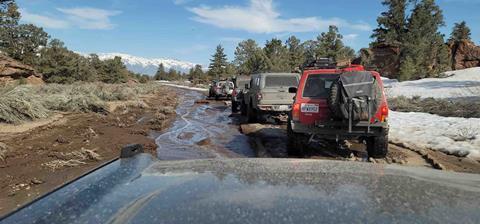 During this 3-day, 2-night road trip, we opened Mission 97 and Mission 98 to see if any of the items can make the cut and become a part of our overlanding gear.
Night ONE
We found a beautiful spot overlooking the valley below on one side and a long ridge blocking the wind on the other side. We proceeded to start cooking and the first thing we tested was the DEDFISH German Kiritsuke Duo.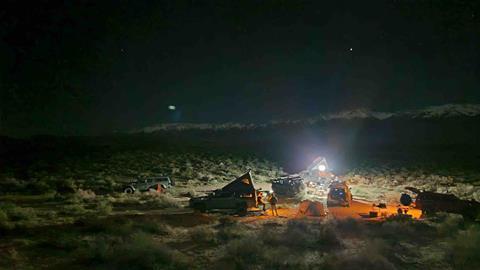 Out of the box, the knife was hidden inside of the foldable cutting board. The knife was sharp and well-balanced. The cutting board was light weight, came with rubber footing and felt solid during use.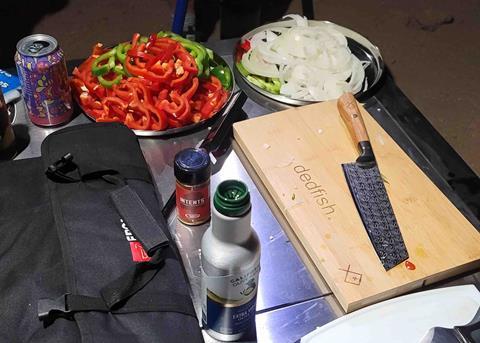 We took turns cutting vegetables and meat. After eating our dinner, there was a solid consensus this knife and cutting board would become a part of overlanding gear. As a matter of fact, one of the guys decided it had to go into his gear bag and it never made it back into the Battlbox.
Night TWO
After driving for over 7 hours, getting stuck 2 times, and hitting 3 snowed out dead ends, we again ended up camping out in a beautiful meadow. Trees protecting us from the wind on one side and snow-capped mountains on both sides.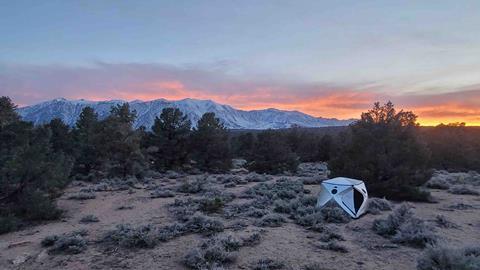 On this night, we pulled out and tested the Revel Gear Trail Hound Camping Lights, the Pod Fusion Solar Power Bank & LED Light, and WOOX Axe Brush & Sharpening Stone.
Revel String Light Images
The Revel Gear Train Hound Camping Light was very compact, lightweight and took very little foot-print and easy to use once it was installed. The hardest part was unraveling it to install it. In the morning, uninstalling it was again a breeze and took less than 2 minutes to put it back in the box.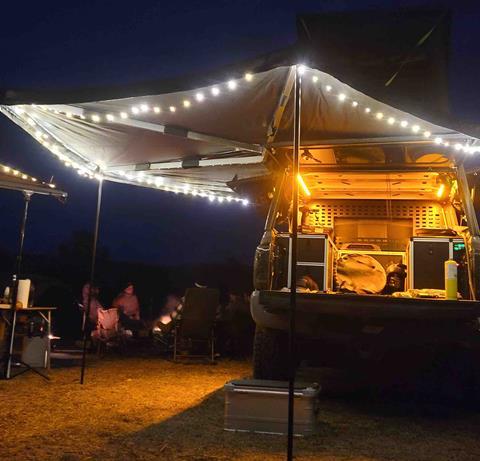 At the campsite, the 100 or so LED lights set a nice mood without it being too bright or intrusive. Again, this gear didn't find its way back into the Battlbox as it found a new owner.
Power On Demand (POD) Fusion Solar Power Bank & LED Light
Anything dual purpose is a plus when it comes to camping/overlanding. The fact this is 7.4oz and solar makes it even more versatile. We used it to light up the Revel String Light, charge up our cellphone and used the LED inside our ground tent to finally exhaust the Lithium polymer battery.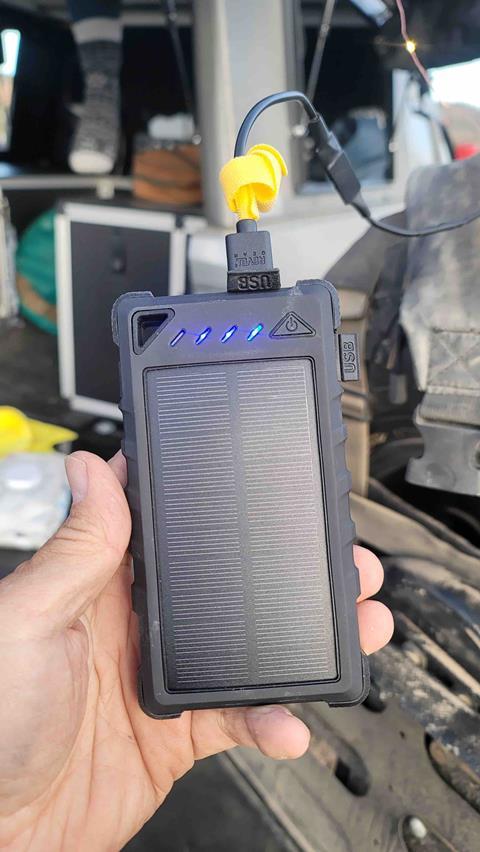 On our trip back, I placed it on my dashboard to charge up the 5v 120mA solar panel. The jury is still out. We need to use it a few more times before a decision is made. In the meantime, I will keep in my Bronco to see how many times I find myself using it.
WOOX Axe Brush & Sharpening Stone
Not much to say here besides it works. One of the guys pulled it out to sharpen his pocket folder. After just a few swipes on each side, the pocket-knife was sharp.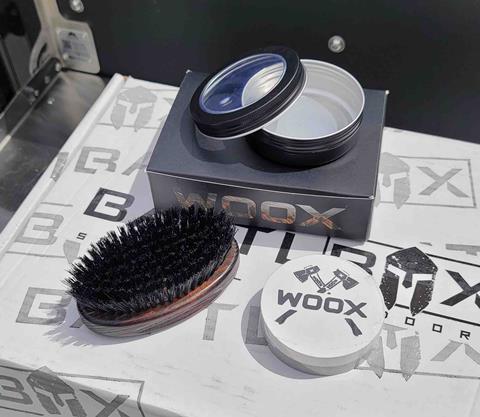 Do we really need the brush? If it was used only for the knife or axe, I'd say no; but if you're like me, multi-use and versatility is the name of the game when it comes to camping and overlanding. We found additional uses like getting sand and dirt out of our ground tent. VERDICT? Yes, to Both.
Morning Day THREE
What's better than sleeping under a billion bright stars unblemished by city lights? How about waking up to snow-capped mountains being hit by first light? How about taking an Epic shower to wipe off all the dirt and grime without water?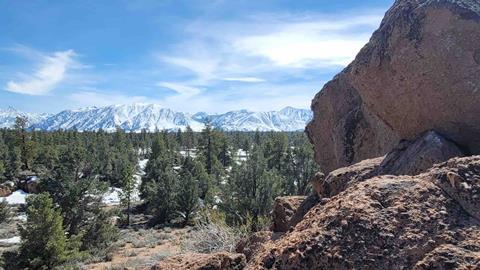 After waking up to a beautiful morning, we got around to making coffee and breakfast before cleaning up and heading back home. During breakfast we went about testing the Stanley Food Jar, the Stanley Adventure Cooking Set, tasting the Readywise Sunrise Strawberry Granola Crunch and showering with the Epic Wipes.
Stanley Cook Set & Food Jar/ Readywise Granola
We used the stainless-steel container to boil water and taste the Readywise Strawberry Granola Crunch. The Readywise instruction called for water. We opted for the hot water we boiled in the Stanley container. The locking wire handles were cool to the touch and easy to use.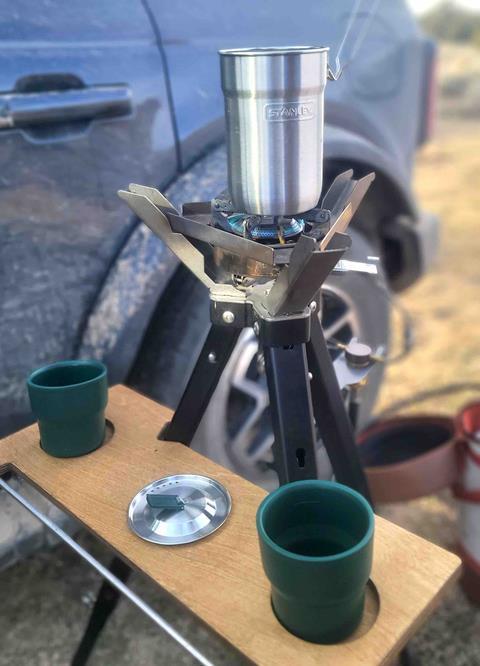 We added some cold water to make it warm and poured it into the Readywise pouch. Wanting to get differing opinions, I split it into three portions and tested out the Stanley All in One food jar with spoon and the two cups that came with the Stanley Cook Set.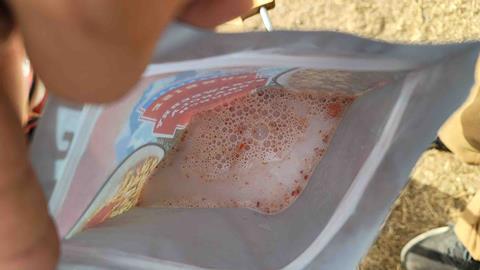 VERDICT: Both David and Haley took pictures of the Readywise Sunrise Strawberry Granola Crunch. All three of us plan on adding it to our food box. The Stanley Cook Set & Food Jar was useful for one or two people but very limiting if you are traveling with a group.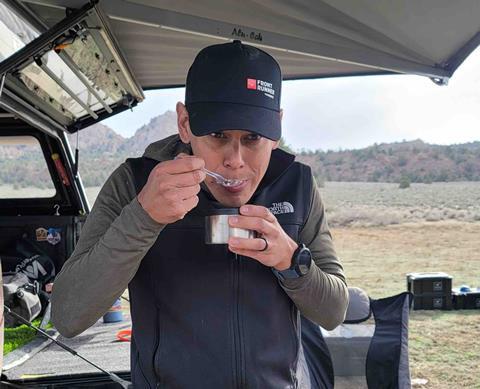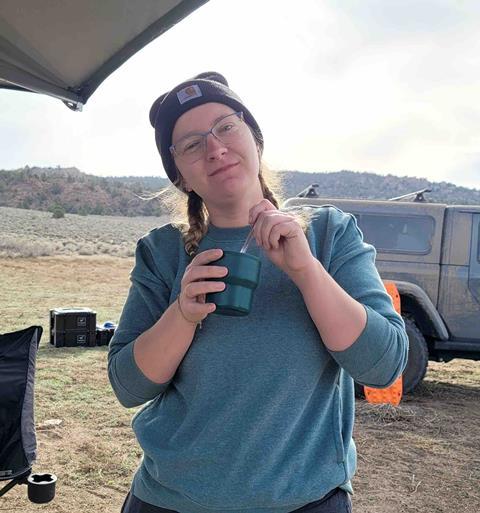 We found ourselves boiling water in a larger container to satisfy the needs of 8 people in our group. The two cups were good sized and think enough to hold warm/hot food without burning our hands. Same with the lid of the food jar. Would we add it our gear bag? A resolute yes to both. We can keep both the Stanley Food Jar and Cook Set inside our larger pot.
After breakfast, I went into my ShiftpodIII Mini ground tent and proceeded to take a waterless shower. I opened the large pouch, pulled out the thin cloth wipe and ripped it into three sections.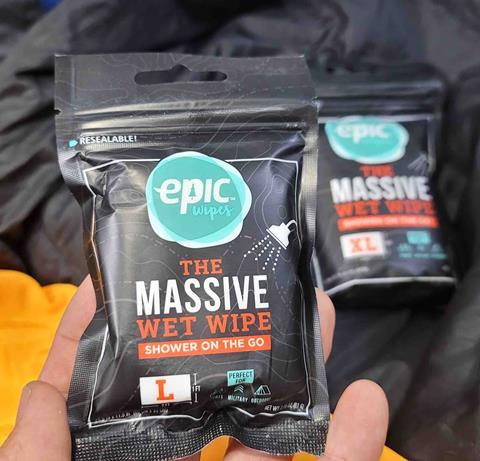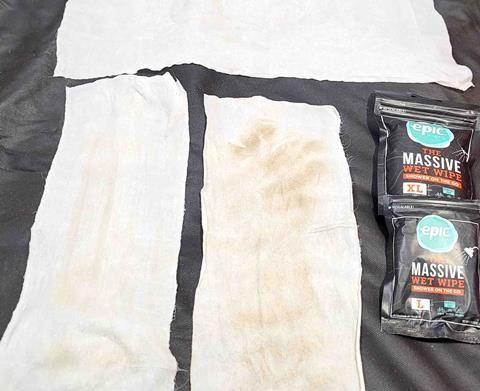 The first section took the dirt and grime off, the second section was used to take the residual off and the third section was used to wipe off anything I missed. (Pro Tip: Sleep with the wipes so it gets warm inside the sleeping bag). At first the wipe was chilly as it hit the skin, but the wipes felt like a wet towel. Nothing was filmy or sticky, there was no smell and it dried very quickly.
VERDICT: I had never considered a waterless shower but on multiday hikes, hunting trips or where water is scarce, these wipes are a good option. Going forward, I will keep a few pouches in storage just in case we need it.
FINAL Thoughts
While we didn't get a chance to test out all the products in the two Battlboxes, the verdicts are clear as it pertains to Missions 97 and 98. These products are useful and deserve a spot in your camping/overlanding gear. These products add functionality without adding much weight or taking up much space. Go check them out here and who knows, in the future, you might even see a collaboration between Battlbox and OVR.