There's little question that we all love nature and the trails that we use to explore them. We also know that people don't always do the right thing. You've seen it before; you could be a hundred miles from the nearest town, enjoying a secluded spot, when wham, a Twinkie wrapper goes floating by. We recently traveled up to a far-off area just to find broken glass and cigarette butts at a potential campsite. It's infuriating.
Tread Lightly! (TL!) is a non-profit organization dedicated to educating the public on how to take care of our natural lands, as well as activating programs to clean up and repair trails and more. We recently got the chance to sit down with Tread Lightly!'s Executive Director, Matt Caldwell, to chat about the organization and learn more about the man himself and his pas sion for taking care of our natural lands and the myriad trails that tread through it.
"AS LONG AS WE HAVE PEOPLE COMING TO ENJOY MOTORIZED RECREATION, EDUCATION WILL ALWAYS BE NEEDED."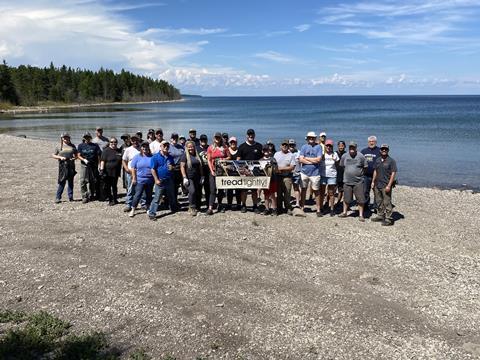 OVR: Tell us about the Tread Lightly! programs that help it achieve its goals.
MC: Tread Lightly! organizes Stewardship Projects which include clean-ups, trail restoration, signage, fencing, and more. Our goal for fiscal year 2021-2022 was 100 projects. We came in at 113, which was amazing. Huge credit to the entire TL! team and the 2,140 volunteers that made that work possible. We are hoping to step it up again for 2022-2023, where we are looking to do 120 projects. This will obviously require more volunteers and a bigger internal TL! team. We have expanded our team by 50% in two years and we'd like to see another 25% in 2023.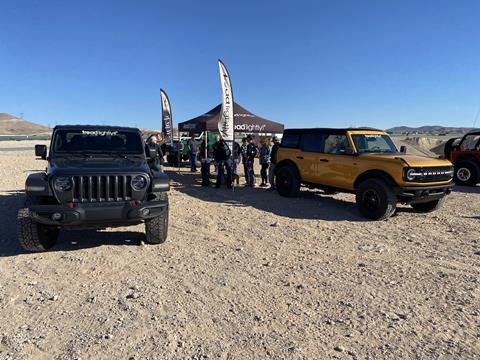 OVR: Tread Lightly!'s educational program is key to informing off-roaders of all kinds about how to take care of the areas that we frequent. Tells us more about it.
MC: Education will continue to be important, whether it's through our Tread Trainer program or work that we have going with several industry partners and land management agencies. As long as we have people coming to enjoy motorized recreation, education will always be needed. And we need to continue to grow membership. We are up over 12,000 members, but we need more people that are sharing and living the Tread Lightly! ethic so we can protect the adventure today, tomorrow, and for the next generation.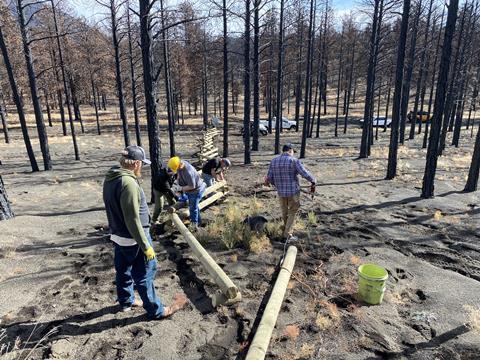 OVR: How did you get involved with TL?
MC: I had been passionate about off-roading and the outdoors for years, as I had been working on the BFGoodrich business end since 2000, but moving to Utah in 2016 brought a whole new love and appreciation for both. In February of 2020, I was contacted by a Tread Lightly! board member regarding the Executive Director role. A mutual friend from the industry had recommended that this member speak with me. It progressed from and there and I started my role in October of 2020.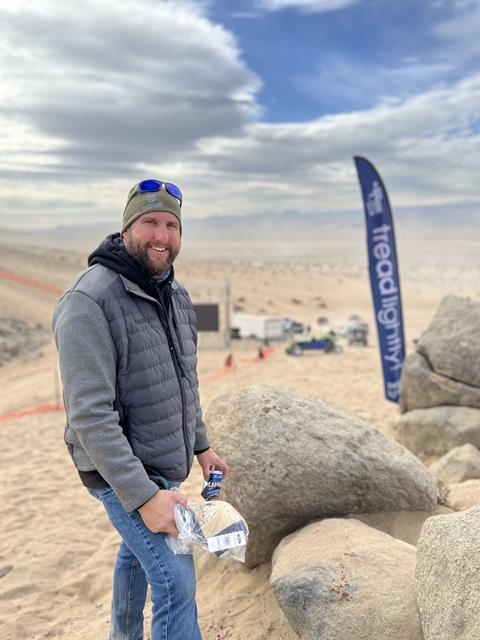 OVR: What are some of your favorite areas to travel to, explore and camp at?
MC: My wife and I love the national parks. We usually visit the park and then do some off-roading in the area. My three favorites include Yellowstone, Bryce, and Canyonlands. All three are amazing and the off-roading in those areas is equally great. I grew up in New England and I'd love to get back there for sure. It's been too long.
OVR: Tell us a little about your personal off-road vehicle.
MC: I'm driving a 2022 Ford Bronco Wildtrak. I waited about 19 months for it, but it's been totally worth it. It has been great for the work that we are doing at Tread Lightly!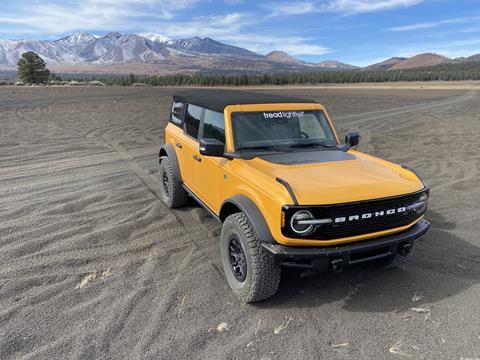 OVR: Is there anything else you'd like to tell our readers about yourself or TL?
MC: The growth of TL! in the last two years has been amazing, but we need it to continue. We need new members and industry partners, as the opportunities to educate and do trail restoration work are numerous. Everyone can play a part in the positive work. If you don't know how you can "do your part," reach out and we will get you plugged in.
Tread Lightly! and its team of volunteers do important work that helps keep the trails open to all of us who enjoy getting out in nature. We hope you consider joining and pitching in a helping hand.
To stay informed on Matt Caldwell and Tread Lightly!'s work, be sure to visit treadlightly.org and follow TL! on the following social media platforms:
Instagram @treadlightlyteam
FaceBook @TLoutdoorethics
YouTube at TreadLightlyTeam
You can also follow Matt himself on Instagram at @matt_from_treadlightly