WEST CHESTER, Pa. (Aug. 31, 2023) – Quadratec Inc., the world's largest Jeep parts retailer, has officially surpassed the halfway point of its 50-state trail cleanup effort. Over the course of 25 projects, the initiative has rallied together 909 volunteers who collectively worked over 5,600 hours and removed nearly 96,000 pounds of trash while improving 704 miles of trail.
Throughout the course of the "50-for-50" trail cleanup initiative, volunteers from around the country have come together to complete a variety of preservation and restoration projects across 28 different states, united by a love for the outdoors combined with a desire to give back to the very environment that sustains their passion for off-roading.
In several states, the teams conducted vigorous clean-up efforts, recovering garbage from trails and public lands to properly dispose of it. Others installed fencing or signage to help tourists and campers better understand the land and its proper use.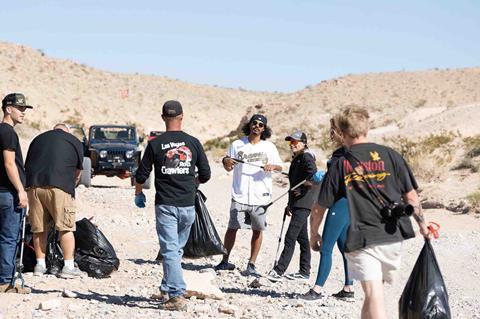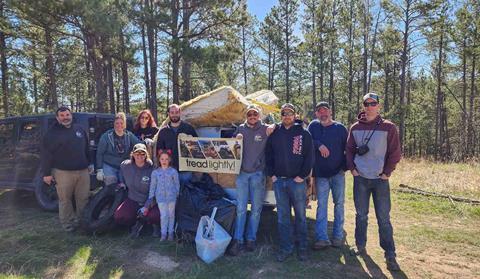 There were also site protection projects to help protect important landmarks from damage and restoration gatherings to restore or rebuild trail areas that had suffered damage.
"Now that we are at the halfway point of this program, it has really been incredible to see so many different groups come together for a common goal. We knew going in that this initiative had the chance to make a difference on trails, parks and wildlife areas across the country, and I think it certainly has had a positive effect so far." said Eric Ammerman, Quadratec's director of creative content.
The program's kickoff event was on the popular Kane Creek trail during April 2022's Easter Jeep Safari in Moab, Utah. Volunteers erected fencing to protect an important historical petroglyph area just off the trail. They also created a foot trail to direct traffic so visitors could continue to enjoy the site without damaging the area.
From there, the 50 Trail, 50 State Trail Stewardship Initiative began to visit locations throughout the contiguous 48 states, as well as venturing north into Alaska for a project that improved the staging area and parts of the Bluff Cabin Trail in Big Delta.
Other states that have seen projects over the program's first half include Colorado, Minnesota, Florida, West Virginia, Michigan, Pennsylvania, Nevada, Washington, New Hampshire, Montana, Idaho, Maryland, Maine, Arizona, California, Kentucky, Massachusetts, Rhode Island, Virginia, New York, South Carolina, Mississippi and North Carolina.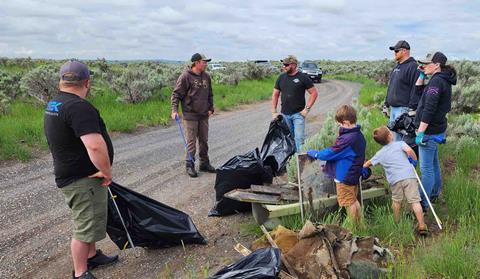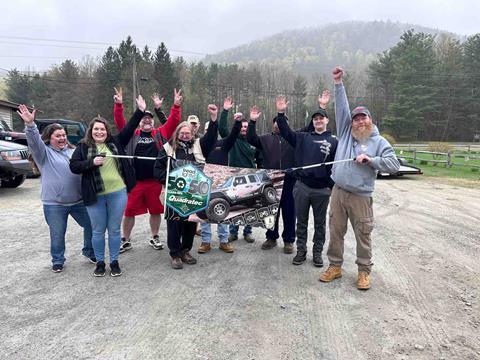 "Thank you to Quadratec and the amazing volunteers across the country for getting us to the halfway point of the ambitious 50 for 50 program. We're very proud of the work accomplished so far and look forward to continuing to grow our impact across the entire United States. It has been inspiring to see the unlimited dedication the off-roading community has to conservation and protecting the places we love to ride." said Matt Caldwell, Tread Lightly! Executive Director.
Quadratec has been a supporting partner of Tread Lightly! for more than 20 years and a longtime fundraiser for Tread Lightly!'s stewardship programs. Active clubs and individuals can apply for grant funding for local projects by visiting Quadratec's "50-for-50" Trails Stewardship Grant Initiative page on its website.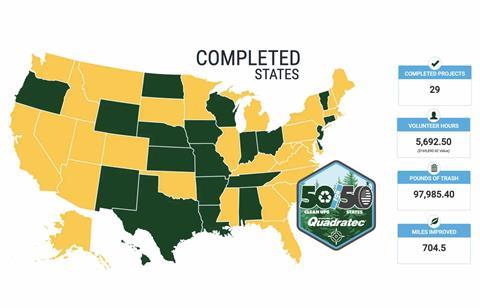 About Quadratec, Inc.
Built on over 30 years of excellence, Quadratec, Inc. is more than just an industry leader in the aftermarket Jeep world. It is a dream builder, problem solver and passionate advocate for all enthusiasts of the legendary Jeep CJ & Wrangler, Cherokee, Grand Cherokee and Gladiator vehicles. Quadratec delivers the very best parts and accessories that provide Jeep owners with a sense of security to handle any journey with confidence. Learn more at www.quadratec.com.