Whether you're a beer savant or the occasional sipper, it doesn't take a brewmaster to know that every IPA has its own flavor, aroma, color and style. Coming from the micro brew mecca, Bend, Oregon, 10 Barrel Brewing knows a thing or two about crafting IPAs.
2006 Started production brewery in Bend, Oregon.
2009 Opened distribution in Portland, Oregon.
2010 Opened brewpub in Bend, Oregon.
2012 New production brewery built in 2011 and opened in 2012.
2013 Opened Brewpub in Boise, Idaho and added distribution in Washington and Idaho.
2014 Partnered with Anheuser-Busch, becoming a member of The High End and their family of craft brands.
2015 Opened Portland brewpub and added distribution in Colorado and California.
2017 Opened a second brewpub in Bend, Oregon, and expanded brewery offices.
10 Barrel's lineup of five signature IPA styles—a traditional west coast, mountain, hazy, double and non-alcoholic—there's a cold one for any preference, any time.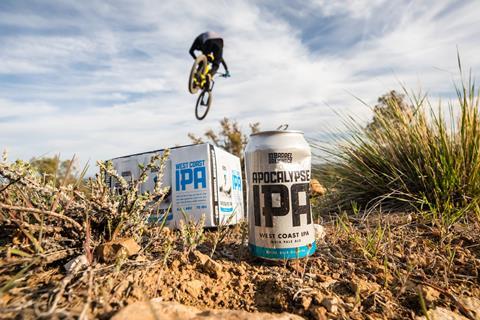 10 Barrel's flagship - as the #1 traditional IPA in Oregon, Apocalypse IPA is for those who go big and celebrate with a cold beer. Delivering hop flavors of grapefruit, stone fruit and pine with a hint of light honey suckle sweetness, the pleasantly pronounced bitterness gives way to a dry finish. The final result is a beer with an Apocalyptic hop punch that's highly drinkable and will keep you coming back for more.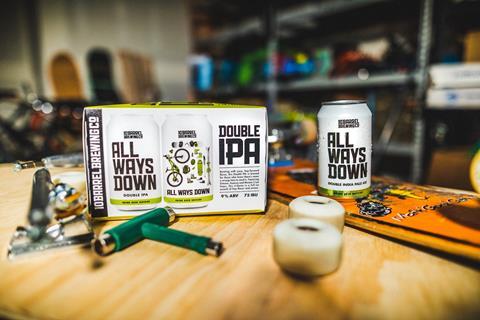 Bursting with juicy, hop-forward flavor, this Double IPA is brewed for those who know there's never a wrong time to send it. Featuring Simcoe, Azacca and Mosaic Cryo Hops, this trifecta is a full-on assault of hop flavor and aroma. It's smooth drinking with bright citrus waves on a crisp, hoppy backbone.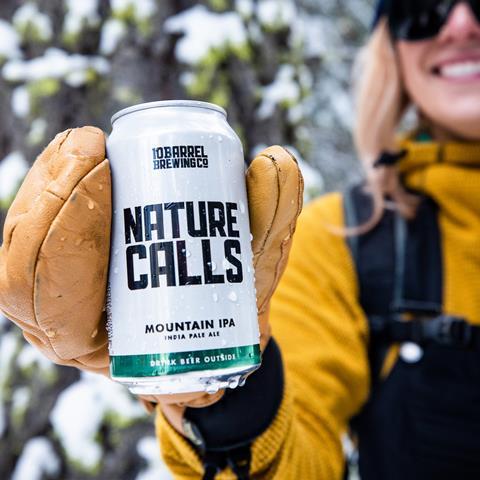 What the hell is a Mountain IPA? It's the sweet spot between a West Coast IPA and an East Coast Hazy IPA. Balancing the smooth, tropical fruitiness of mango, tangerine and grapefruit with the piney spruce tips and hops of a traditional IPA, the Mountain IPA offers the best of both worlds. For optimal results, crack open around the fire or at the summit.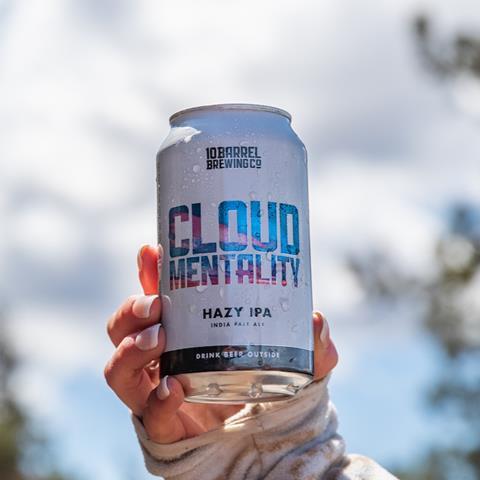 Originally a limited release East Coast IPA, the people wanted more - Cloud Mentality will be back in January full-time to take the mantle as 10 Barrel's lynchpin Hazy IPA. Brewed to project the bold qualities of the Strata hop, this beer is big, juicy and tropical with mild bitterness and a balanced, medium malt body. When it comes to beer, you gotta give the people what they want.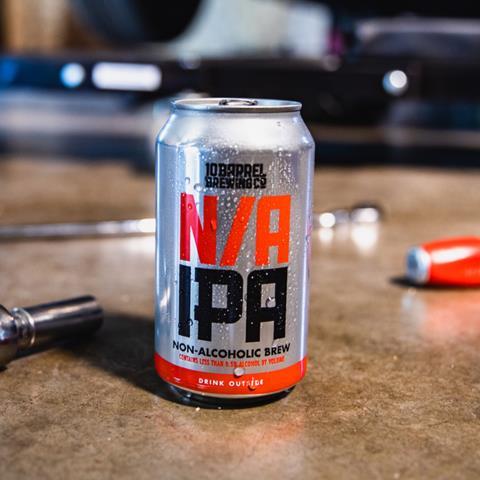 Whether you're the DD or simply taking a ride on the wagon, with less than .5% ABV, the N/A IPA brings the usual boldness and flavor of your favorite IPA without the ramifications of overdoing it. Brewed with Cryo Hops, this evolution of a non-alcoholic recipe has a pronounced malt presence and still provides berry, citrus and tropical aromas. It's the anytime, anywhere beer.
<.5% ABV
12 carbs
57 calories