BioLite, a renowned name in innovative outdoor gear, has unveiled its latest marvel, the AlpenGlow Mini lantern, designed to elevate your camping experience to a whole new level. This compact lantern is a game-changer for outdoor enthusiasts.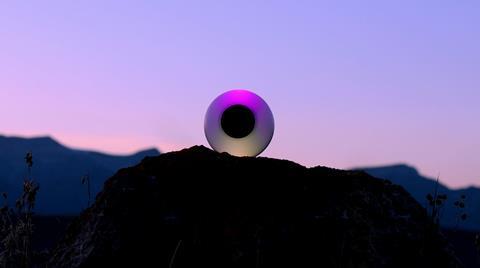 One of the standout features of the AlpenGlow Mini is its integrated 'bungee strap' system, offering unparalleled flexibility in setting up your lighting. This ingenious system allows users to place the light precisely where needed.
A key advantage of the AlpenGlow Mini is its USB-C charging capability, ensuring effortless recharging at your campsite using the cable you already have on hand.
I had the opportunity to test the BioLite AlpenGlow Mini for a couple of weeks. For an extremely portable and compact light, I found it to be a powerful and handy light source. The little lantern was bright enough to illuminate the interior of my Transit van and more than strong enough to provide ample light to the inside of my 3-person tent. It's very easy to use and my 5-year-old enjoyed turning it on and off and changing to the various colors.
The light is durable enough to withstand occasional drops and strong enough to be placed inside a backpacking bag. Additionally, it charges rather quickly and holds power for a considerable amount of time. While I didn't have the opportunity to its waterproof construction, I do believe it works even when wet. Overall, this is a great addition to anyone's camping kit or simply to keep in your vehicle for nighttime excursions.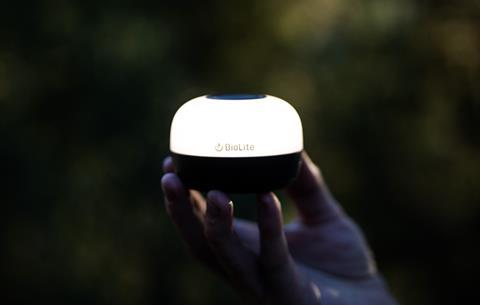 The AlpenGlow Mini is available in four vibrant colors: Charcoal, Ash Grey, Ocean Teal, and Ember Red, expanding BioLite's beloved AlpenGlow lantern line.

Let's delve into the technical specifications that make the AlpenGlow Mini a must-have camping companion:
● Lumen Output: 150 HIGH, 5 LOW
● Lighting Modes: Warm Light, Single Color, 1 Color Cycling, Multicolor Cycling (Horizon Mode)
● Runtime (Hours): 40 LOW, 5 HIGH
● ChromaReal Technology: Broad-spectrum lighting renders accurate colors in lowlight conditions.
● Waterproof Rating: IPX4
● Drop Tested: Survives drops from 1 meter, and the bungee loop has been stretch tested 5000+ times to ensure elasticity.
● User-Friendly Interface: Single button controls all UI via press and press-and-hold action.
● Charging: Rechargeable 1,000 mAh battery charges in 4 hours via Micro USB-C.
● Weight: 98g (3.5 oz)
● Dimensions: 3.0 x 2.4in (75 x 60mm)
● Integrated Bungee Strap: Allows versatile hanging options.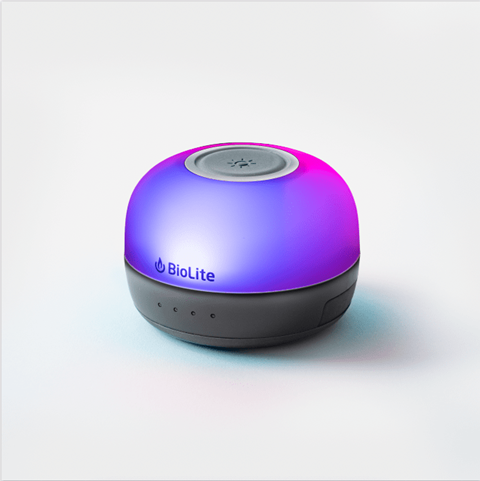 At just $39.95, the AlpenGlow Mini is a practical addition to your camping gear and an affordable one. Its versatility, compact design, and stunning lighting modes make it a standout choice for campers, backpackers, and overlanders.
For more info visit: BioLiteEnergy.com