Exped's Warmest Sleeping Mats will perform in colder temps: the Ultra 5R (-5 degrees), the Ultra 7R (-20 degrees) and the Dura 8R (-40 degrees)
If you have any late fall/early winter adventures planned, consider leaving home with an EXPED sleeping mat that is rated for the coldest of temperatures. The new line of backpacking mats are super durable yet lightweight and packable for those mobile adventures, and three specific models will perform in colder temps: the Ultra 5R (-5 degrees), the Ultra 7R (-20 degrees) and the Dura 8R (-40 degrees).
Exped's sleeping mats are known for their great features, high quality construction and comfort. For 2022, we've made it much easier for the end-consumer to understand our entire backpacking mat range with the intended-use oriented Ultra, Dura and Versa families. Ultra, for when weight and pack size are of utmost importance; Dura, where durability is paramount; and Versa, an entry level mat offering great value.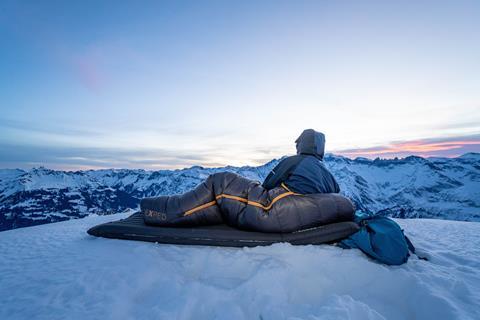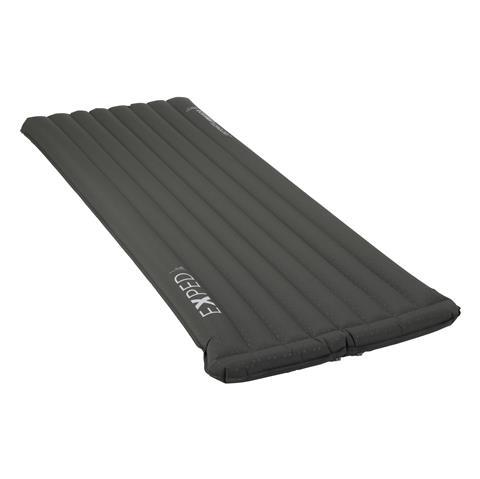 For all these new families, we've placed a big emphasis on sustainability: all of our new backpacking mats feature recycled materials and are certified climate neutral. Using recycled polyester keeps plastic out of landfills and uses less water, energy and carbon to produce.
Within each family, our new backpacking mats are distinguished by their R-value. The Ultra family is available in 1R, 3R, 5R and 7R variants for use from summer to extreme cold. Dura is aimed more squarely at colder environments, available in 3R, 5R and 8R variants for use from 3-season use to the most extreme and challenging cold environments on the planet. The Versa family comes in 1R, 2R, 4R and 5R variants, for summer through to to all-season use.
Just as our sleeping bags are differentiated by their temperature rating according to the ISO 23537 standard, our sleeping mats are now differentiated by their own standard, ASTM F3340, which was launched in 2020.
For long time Exped followers, we've tied these R-Values back to our roots: AirMat-, SynMat- and DownMat-Technology are used to create these different insulation or R-Value "levels" and feature as new logos on the product, packsack and packaging.