Discover the world of high-performance RC vehicles with Traxxas, a renowned name in the industry. In this article, we delve into their latest offering, the Traxxas TRX-4M, a compact four-wheel-drive crawler that's ready for action right out of the box.
Explore its features, versatility, and affordability that make it a must-have for off-road enthusiasts of all scales.
For those who may not be familiar with the company, Traxxas, a leading RC manufacturer, has spent the past few decades perfecting its RC vehicles. Suffice it to say they have wildly succeeded in that mission as these vehicles are regarded as some of the best ever released. They are user-friendly high-performers and don't cost an arm and a leg.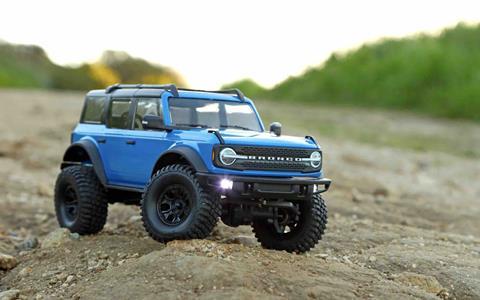 In fact, one of our favorite ready to run (RTR) scale RC truck platforms has got to be their latest offering, the Traxxas TRX-4M. TRX-4M is a ready to run four-wheel-drive crawler that comes in your choice of Land Rover Defender and Ford Bronco body styles. Each model in turn is available in different colors, too.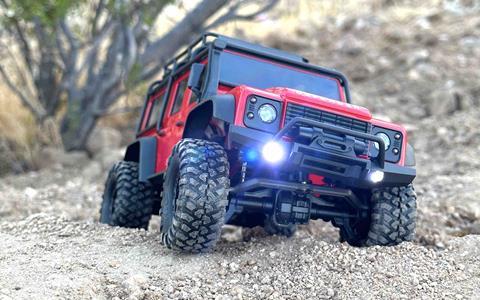 Each RTR truck comes pre-assembled from the factory and includes a rechargeable battery and USB charger so you're ready to drive as soon as you unbox the truck.
At about 10 inches long, the 1/18-scale TRX-4M is smaller than your typical 1/10-scale RC truck, but we found that it's capable of the same fun you'll get from a bigger truck. Dare we even say the smaller TRX-4M is even more fun, as it's easier to carry with you on the hiking trail. Under its body you'll find many of the same elements you'd find in your full-size rig including oil-filled shocks, a sturdy steel ladder frame, four-wheel-drive drivetrain and fully articulating suspension.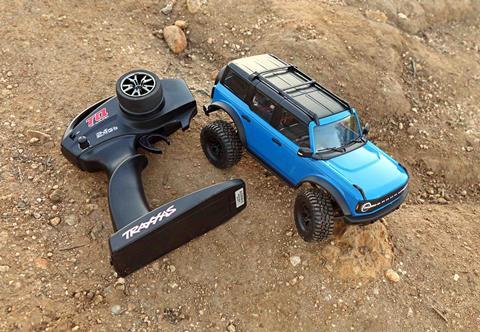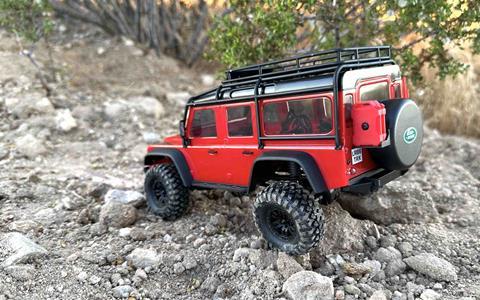 If you wish to modify the TRX-4M, Traxxas offers plenty of upgrades such as true beadlock wheels, licensed BF Goodrich KM3 tires, LED lighting and even a utility trailer you can turn into a scale overland camping trailer if you wish.
Armed with the trail driving capability of a full-size RC crawler that's packed into a compact package, this versatile truck can accompany you on any adventure. Listed at an affordable $150, it fully delivers in both the fun and scale looks departments to make it a must-have for off-road enthusiasts—scale or full-sized.
Vehicle Specs
| | |
| --- | --- |
| Model: | TRX-4M RTR |
| Body Types: | Land Rover Defender, Ford Bronco |
| Scale: | 1/18 |
| MSRP: | $150 |
| Website: | Traxxas.com |