Karissa and I were peacefully woken up from our slumber by the sound of soft waves breaking on the beach, along with a distant, gentle, popping sound. It was infrequent, but just frequent enough that, we were curious enough about it to poke our heads out the tent's window and peer outside with bleary, sleep-filled eyes…. pop… pop… pop…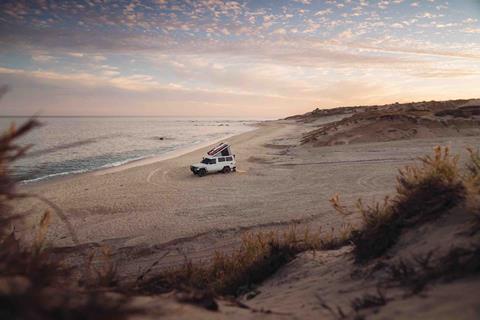 Our eyes strained to focus past the tent's mosquito netting. But it didn't take long for us to spot the source of the noise: a distant pod of whales playfully slapping their fins on the calm pink and purple predawn water.
We were at our first remote beach camp on the southern tip of Baja California Sur. This wasn't the Baja experience we were expecting. We hadn't known what to expect. Like everyone else, we were drawn to the allure of camping on the beach with our rig, and eating tacos.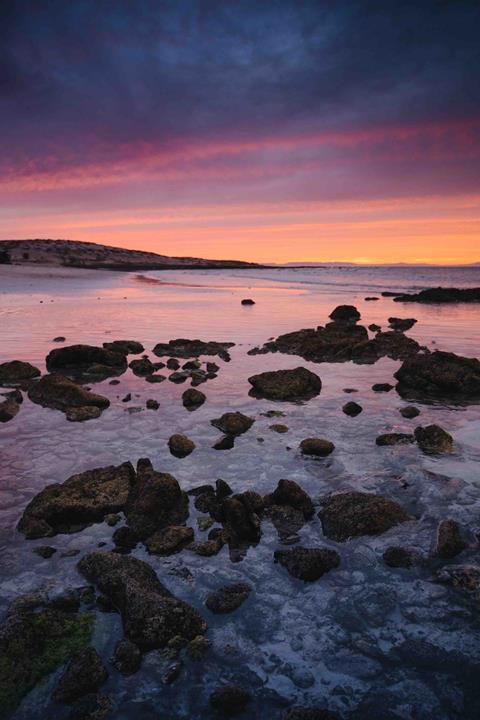 Waking up to the sound of whales slapping the water was something else entirely.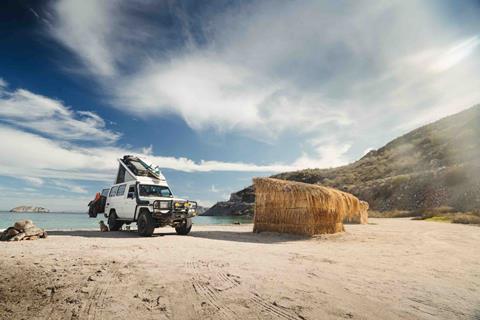 Then we saw our first whale breach. Then another, and another. We were witnessing the magic of Baja right in front of us –from the comfort of our own rig.
In the world of North American overlanding, there are two bucket-list destinations: Alaska and Baja California. Alaska will forever be the pinnacle of North American overlanding destinations due to the difficulty of getting there, the time needed to travel and experience it, and the magnetism of its untouched, seemingly endless wilderness.
It would be a grand, sweeping adventure. Because of all these things, Alaska is and will always be the last frontier.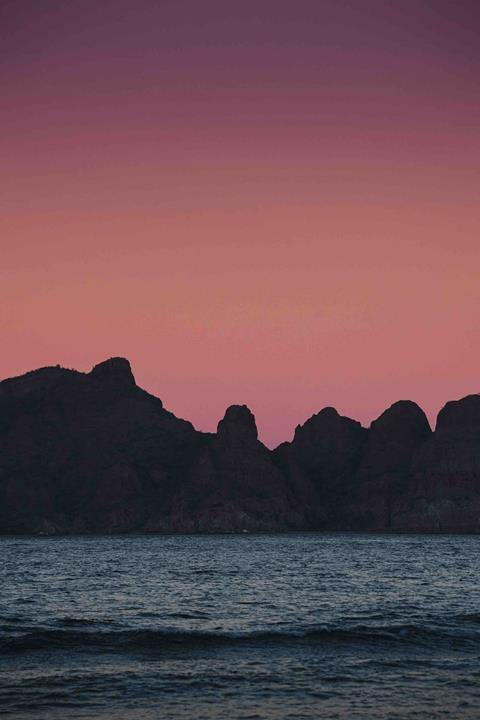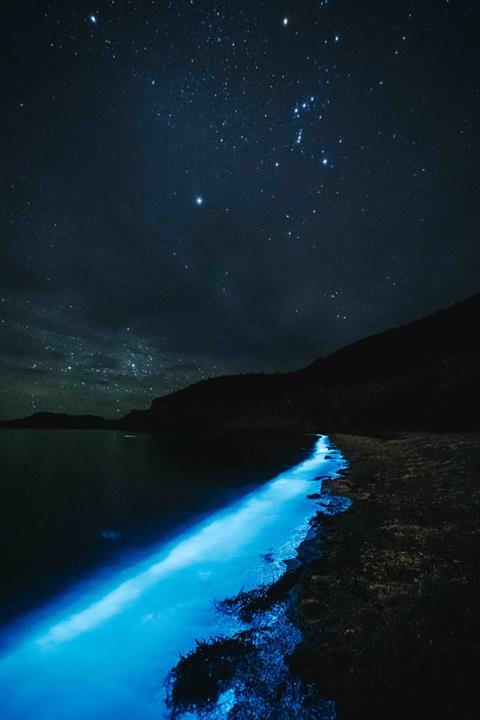 Baja, on the other hand, is a completely different kind of attraction. It is the opposite of the grand outdoor adventure. It's a vacation for when you seek to break away from your everyday life. Baja is said to be a parade of endless warm, sunny days camping on endless remote beaches, endless freshly caught seafood brought to you on said remote beaches, endless tacos, and endless margaritas.
Which all sounds absolutely wonderful after a long and cold season of seeing the sun go down way too early. To be frank, it's all true.
We made sure we had all of our paperwork in order before crossing. We double-checked that we had our passports, photocopies of our passports (just in case), a Mexico entry permit (or FMM, Forma Migratoria Multiple), valid proof of Mexican car insurance, and up-to-date vaccination info for our two dogs, Kyia and Stella (which they don't check anymore, but it's good to have just in case).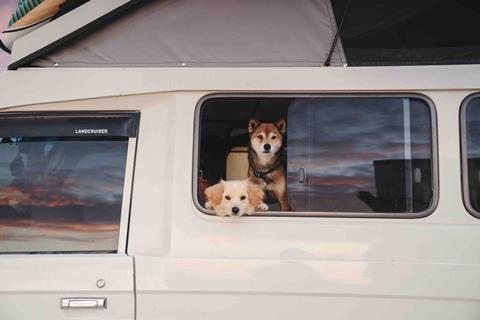 The Mexico entry permit can be filled out and paid for online, or it can be done at the border. Mexican car insurance can be booked online prior to the trip as well.
Some American car insurance companies also offer Mexican car insurance, or you can just go with an online insurance company with a good reputation.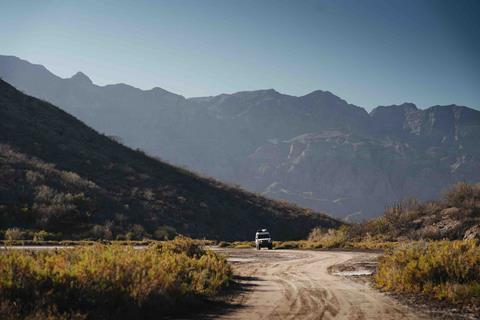 We opted for the Calexico border instead of Tijuana, knowing just how absolutely cluttered the latter can become. We crossed into Mexico just after sunrise. It was perfect timing. There wasn't a single other car when we arrived. The border guards checked our paperwork and quickly sent us on our way. There are money exchange places available immediately beyond the border.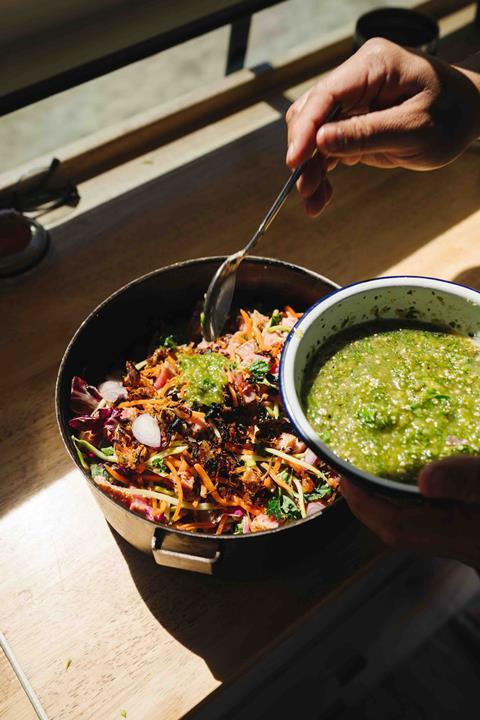 We found the one that was open the earliest, with the best rate compared to those around it, and had our cash exchanged. This would be our street taco fund for the next few days. We didn't exchange too much since most gas stations, and nicer sit-down restaurants, accept credit cards. We also knew that we planned to be in a town every few days for groceries and water refills.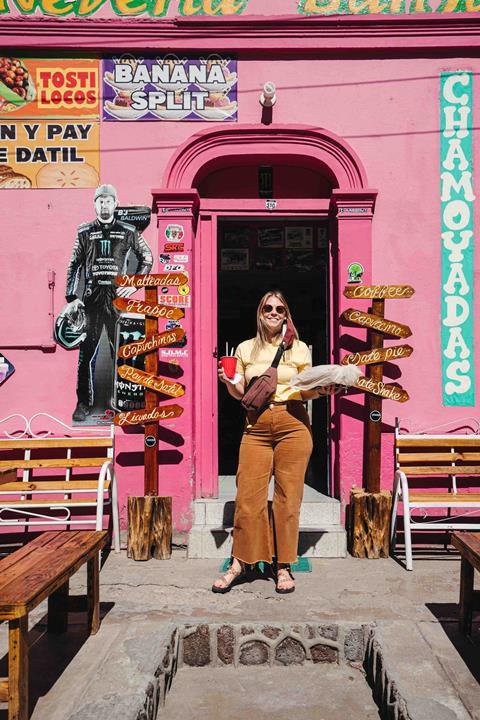 We planned to be in Baja for at least a month. This would be the first time we would be living out of our new rig, an Australian-imported 1994 Toyota Landcruiser Troop Carrier, for more than a few days. The truck came 100% stock when it landed in the States.
We spent three months converting it to a camper. The roof was cut off to install the pop-top, and the inside was built up to be a living space for those days when the weather isn't so nice.
Or for when either of us just wanted to introvert and get lost in a book while camping on the beach.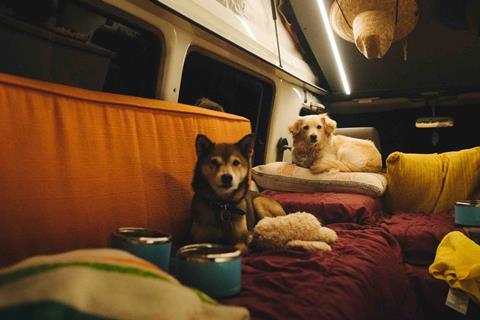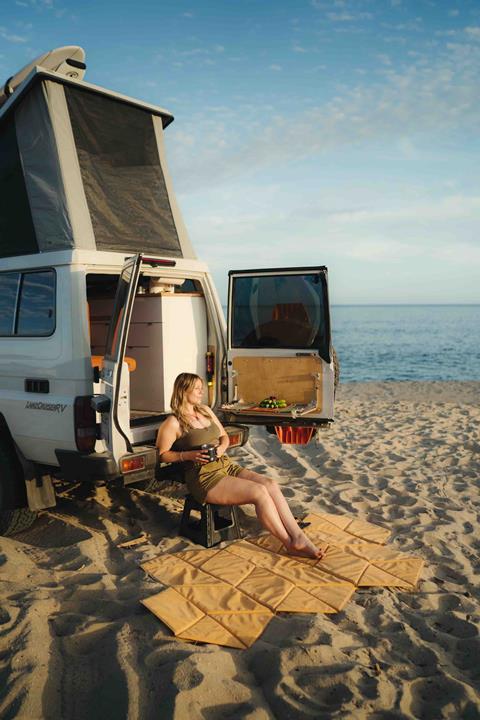 We made our way out of Mexicali fairly quickly then had birria for breakfast in San Felipe. The decision was made to drive to Guerrero Negro for our first night's camp. It was a nine-hour drive from the border to our first camp spot. We pounded miles to meet up with our friends who were already in Baja California Sur.
That first day was our longest drive for the rest of the trip. Every other day would entail no more than an hour of driving. Some days saw two hours of driving, but that was rare during the time we spent in Baja.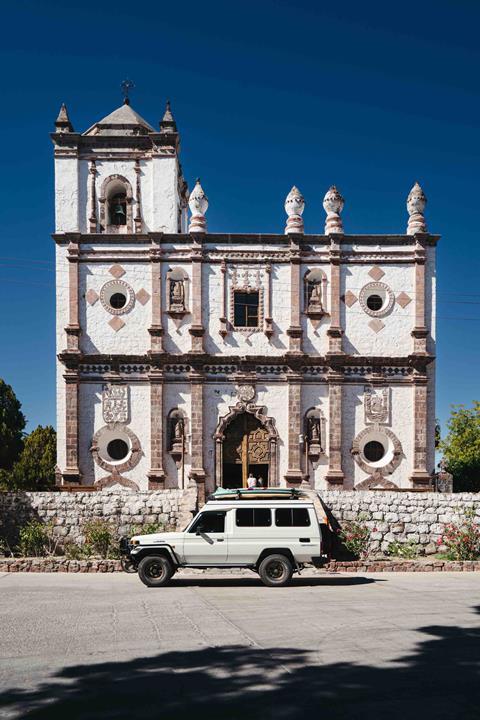 Military checkpoints are a common sight on any major highway in Mexico. We always made sure we rolled down our windows, turned off any music, and removed our sunglasses at every stop.
Throughout our travels, we've realized that direct eye contact is the easiest way to appear more approachable and come across as friendly. Greeting a stranger as an equal goes a long, long way—especially when there's a language barrier.
We would greet each military checkpoint guard with a simple "hola." They would always ask us where we came from and where we were going. Our rig was only checked once the whole month we were in Baja. Every single guard we came across would always be incredibly friendly. Some even spoke English!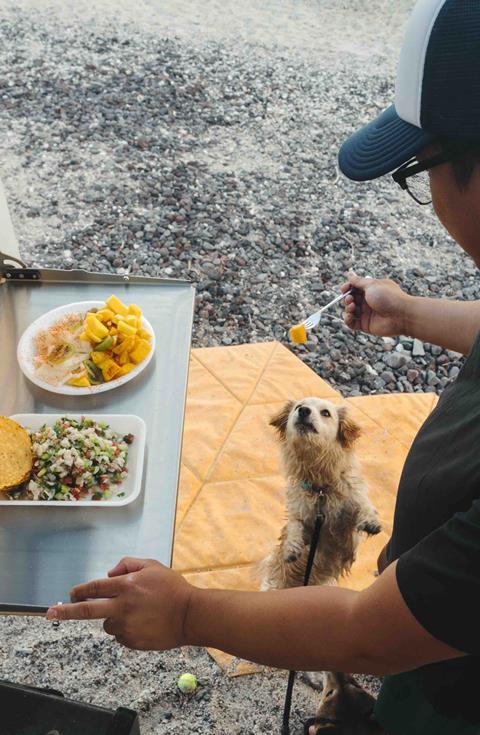 Everything came into clear focus the moment we crossed into Baja California Sur and saw the tropical turquoise-blue water, flanked by endless cactus stands growing along the shoreline, for the first time.
All the stress of preparing and packing for the trip, the worries of crossing the border, and any preconceived ideas we brought with us, from every rumor we heard about Mexico, dissipated. It's everything you expect it to be down there.
The endless tacos. The endless margaritas. The remote beaches that stretch out as far as the eye can see. The migrating whales. The incredible generosity and hospitality of the Mexican people.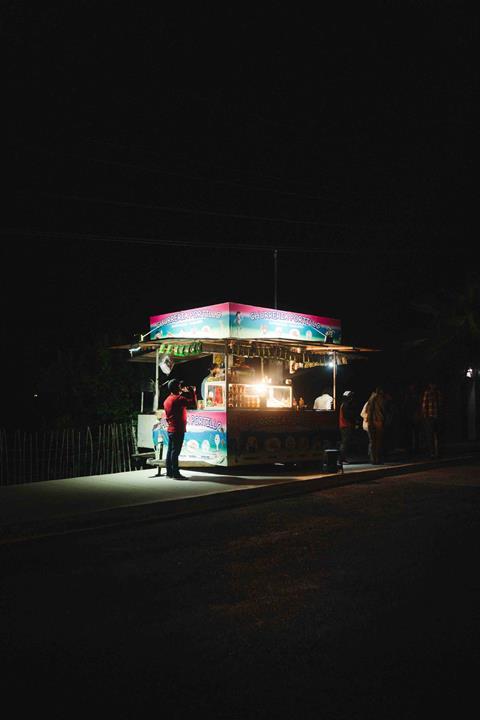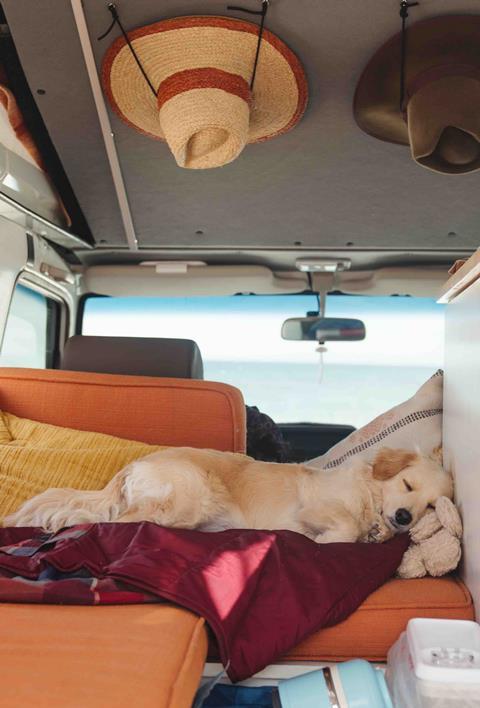 This was proper overlanding. Down there, there's no measuring contest to see who has the longer suspension travel. Down there, soaking up a culture that's different from your own is the best mod. Down there, we felt alive. We felt present in every moment. We saw every sunrise and every sunset for four weeks straight. It felt as if we were living for the first time in a long time.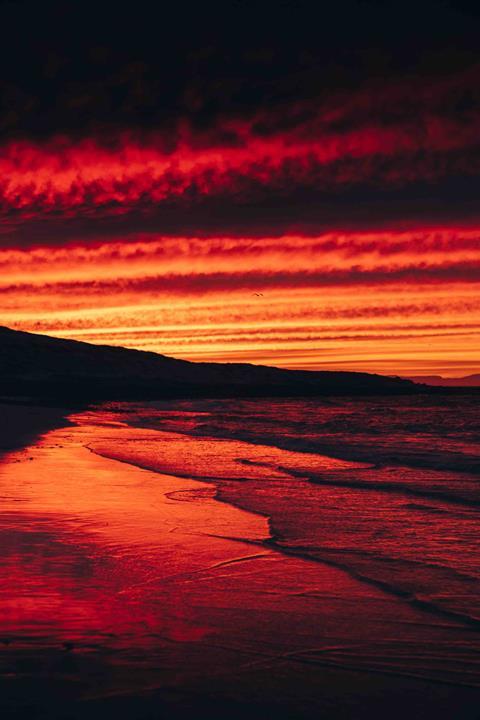 Y más.
For more adventures with Linhbergh and Karissa, follow them on Instagram @gondirtin and on YouTube @gondirtin.