Besides St. Patrick's Day, Leprechauns, Guinness, and Irish Whiskey, Ireland has some of the most scenic and captivating untamed off-road landscapes waiting to be discovered and photographed. A bucket list adventure that melds the excitement of off-road driving with the tranquility of remote coastal routes beckons the intrepid overlander.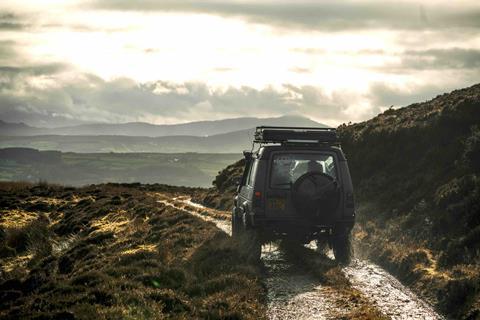 IRELAND
Donegal's Wild Atlantic Way and Causeway Coastal Route is located in Northern Ireland. The two routes by highway cover approximately 495 miles/ 813 km and goes through the Antrim, Londonderry and Donegal Counties.
County Donegal, an area located in Northwestern Ireland, is home to 167,000 people in an area covering 1,880 square miles. County Antrim has a population of 651,321 in an area covering 1,192 square miles and County Londonderry, located between Donegal and Antrim is home to 252,231 people in an area covering 818 square miles.
From castles to cliffs, from miles of beaches to Game of Thrones filming locations and whiskey tasting stops, the Northern Irish exploration can be a couple of days or weeks based on your wants and needs. Flat Cap Adventurers has many options for you to choose from.
WHO IS FLAT CAP ADVENTURERS
Flat Cap Adventurers, a family-owned enterprise helmed by Adam Stewart, Rachel, his wife and Peter, the veteran. Adam hails from Northern Ireland and bears the imprint of his childhood fascination with classic cars and adventurous spirit that blossomed during the 1990s. Inspired by his father's Land Rover escapades in Adam's youth, he is now eager to share his fervor for exploration and kindle the imaginations of visitors through unforgettable off-roading and touring experiences.
The company boasts a fleet of 7-seater, 4x4 Land Rover Discovery and other off-road capable vehicles, welcoming both newcomers and enthusiasts to partake as passengers or drivers.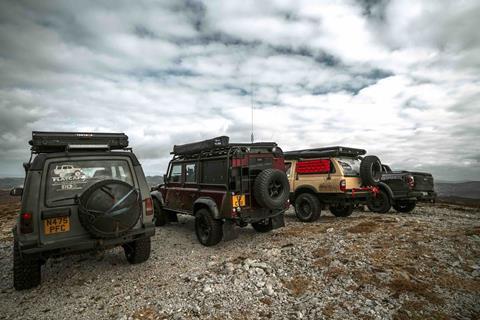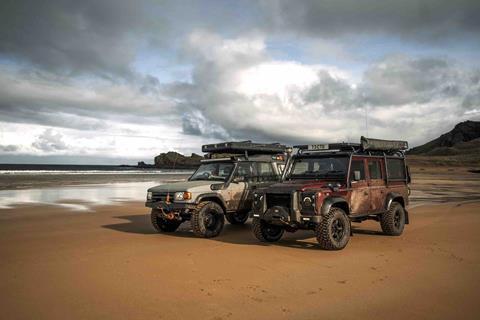 Alternatively, for those who prefer to pilot their own vehicles, guided services are on offer, tailored to your specific preferences. With each vehicle comfortably accommodating up to six passengers, it's an ideal option for families in pursuit of unconventional journeys, eager to explore rugged terrains to breathtaking coastal vistas.
Beyond vehicles, a guide service is only as good as the training their employees receive. In the UK and Ireland, LANTRA is the leading body that provides training, qualifications and career guidance for land based segments. All Flat Cap guides are LANTRA trained and approved in 4x4 driving and recovery to ensure your safety and fun. (As a matter of fact, Flat Cap Adventurers is LANTRA approved to provide training to individuals and companies.)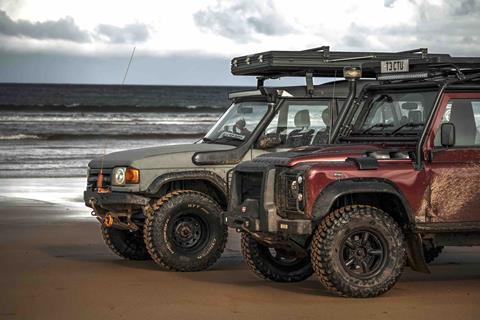 DONEGAL'S WILD ATLANTIC WAY & CAUSEWAY COASTAL ROUTE EXPEDITION
Day 1: Exploring the Causeway Coastal Route
Your journey commences with a pick-up at Larne, from where you'll embark on the scenic Causeway Coastal Route. Day 1 is dedicated to acclimatizing to the adventure, with a relaxed ambiance and ample opportunities to explore unfamiliar and underexplored territories.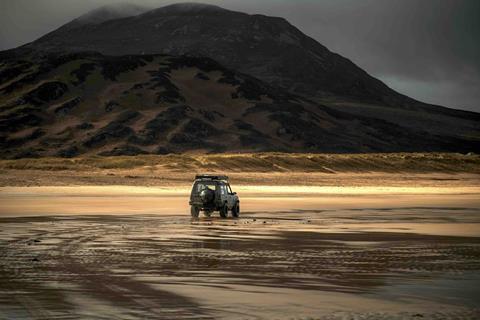 The day encompasses a drive along a 7-mile stretch of beach and a visit to Bushmills Whiskey, where you can partake in a factory tour and acquire a bottle of the exclusive 12-year malt, available solely in Bushmills town.
Day 2: Inishowen Peninsula Adventure
On the second day, you'll board a small ferry at Magilligan Point, embarking on a unique journey that takes you from north to south, traversing the border between Northern Ireland and the Republic of Ireland.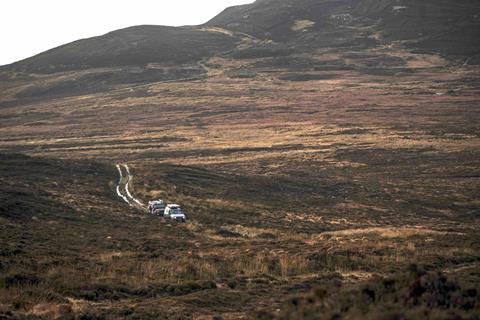 The day will be replete with exhilarating drives on steep and off-camber greenlanes, with the option to visit the Doagh Famine village to delve into Ireland's humble past. The day culminates with camping near a beach, offering a picturesque backdrop of the Atlantic Ocean.
Day 3: Conquering Croughmore Mountain
Day 3 kicks off with another boat journey, this time from Buncrana to Rathmullan (at an additional cost). You'll traverse scenic tarmac roads and ascend Croughmore Mountain, providing a 360-degree panorama of mountains, coastlines, cliffs, bogs, and beaches. Along the way, you'll explore abandoned villages and pause for snapshots at hidden lakes. The day concludes at the Singing Pub campsite, renowned for its exceptional hospitality and cuisine.
Day 4: Muckish Mountain Adventure
Continuing south, Day 4 leads you closer to Muckish Mountain, immersing you in untouched wilderness where one lane seamlessly merges into another. You'll gain insight into the fascinating world of turf bogs, and, if fortune favors you, a local might bestow a gift. The day draws to a close with wild camping along the rugged coastline of the Wild Atlantic Way.
Day 5: The Farewell
Day 5 may commence a bit later, as participants often savor a late farewell at the Singing Pub the night before. The journey persists southward, exploring disused railway lines and culminating at Magheroarty Strand, one of the largest sand peninsulas in Europe. Here, you'll capture awe-inspiring photographs on the beach, cementing the bonds formed throughout the trip and ensuring enduring friendships.
For those wishing to extend their bucket-list trip down the Wild Atlantic Way, Flat Cap Adventures will work with the group to make recommendations.
DO YOUR RESEARCH
https://discovernorthernireland.com/destinations
https://www.ireland.com/en-us/destinations/experiences/wild-atlantic-way/
https://www.govisitdonegal.com/explore-donegal/wild-atlantic-way
https://flatcapadventurers.com/
https://www.glass-uk.org/
https://en.wikipedia.org/wiki/File:Ireland_trad_counties_named.svg