Say goodbye to runaway paper towels that roll off tables or get blown away by the wind.
When it comes to camping supplies, there's one item that's often overlooked but undeniably essential: paper towels. Whether you're wiping down messy cookware or cleaning up spills, having quick access to paper towels can make or break a camping expedition. (Perhaps we're over selling it a bit, but you get the idea… paper towels are key.) Finding a convenient and secure way to dispense them at the campsite can be a challenge—until now.
Introducing the Expedition Essentials Quick Paper Towel Holder (QPTH). This innovative device from Expedition Essentials is designed to solve the age-old problem of paper towel management in the great outdoors. With its quick mounting, flat folding, and durable construction, the QPTH is a game-changer for vehicle-based campers and outdoor enthusiasts alike.
One of the standout features of the QPTH is its flat folding design, making it incredibly compact and easy to pack. When not in use, simply fold it up, and it takes up minimal space in your gear loadout. Setting it up is a breeze too, thanks to its spring-loaded side arms and top rip lid/roll tensioner. These features ensure that your paper towel roll stays securely in place, even during the windiest camping conditions.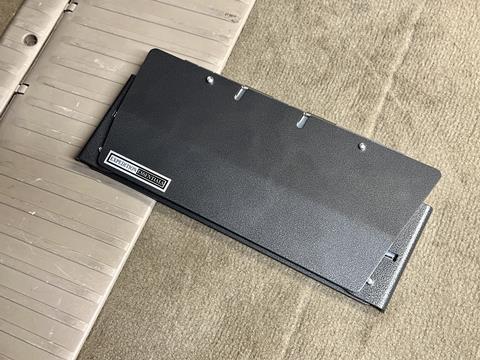 Constructed from lightweight yet durable aluminum, the QPTH is built to withstand the rigors of vehicular travel and use. Its powder-coated hammered gray/black finish not only adds a touch of style but also enhances its durability. The injection-molded roll retainers firmly hold the paper towel roll in position, preventing it from unravelling or getting damaged during transit.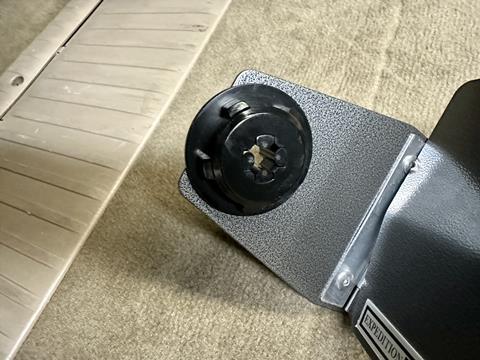 What sets the QPTH apart from other paper towel holders is its capability of being attached to anything that is made of metal, namely your truck or camp kitchen. Equipped with super-strong rubber-coated magnets, this holder can be easily attached to any ferrous metal surface, such as your camp kitchen's table or the side of your vehicle. The non-scratching rubber covered magnets ensure a secure connection, even when faced with gusty winds or accidental bumps. For non-ferrous surfaces like aluminum, the QPTH offers an optional 3M VHB adhesive-backed steel disk, providing an equally reliable mounting solution.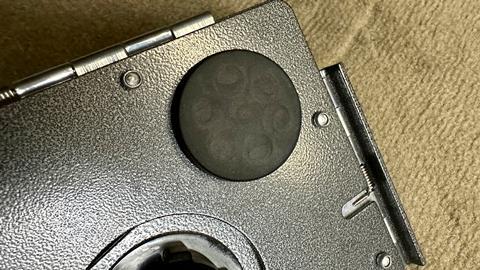 We took the QPTH out for a camping trip recently and found that it worked out perfectly for us. The QPTH has smooth rolling roll retainers that help keep the paper towels' carboard tube securely mounted and its towels easy to dispense. Expedition Essentials has truly thought of everything with the QPTH. The option to remove the magnets and hard mount the holder with screws or bolts (not included) gives you the freedom to choose the best installation method for your specific needs. Whether you prefer a temporary magnetic attachment or a more permanent fixture, the QPTH has you covered.
We found that Expedition Essentials' Quick Paper Towel Holder has become an indispensable accessory for our camping expeditions. Its durable construction and versatile mounting options make it a practical solution for dispensing paper towels in the outdoors. Say goodbye to runaway paper towels that roll off tables or get blown away by the wind. With the QPTH, you can focus on enjoying your camping experience while keeping your paper towels easily accessible and secure
Get yours here: Expedition Essentials Quick Paper Towel Holder (QPTH)