Produced by Hatch Entertainment, this unique vehicle dependent survival competition features five teams trying to navigate some of earth's most treacherous terrain. They'll only be equipped with a one of a kind 4WD vehicle and whatever they can fit inside it. Along the way each team will confront a series of challenges in a winner-take-all competition to the finish.
SHOW SYNOPSIS
Interest in vehicle based remote adventure is at an all-time high. The phenomenon of overlanding is exploding and with it so is a unique form of wilderness exploration. Overlanders features contestants who are four-wheel drive enthusiasts, survivalists, and problem solvers. The overland rally will test not only their mechanical and technical skills but also their ability to traverse the wilderness while going above and beyond the leave no trace mantra.
The format will feature navigational tests, survival obstacles and eco-challenges that change with the terrain. All these challenges will be crafted to add pressure as teams are knocked out of the contest on a leg-by-leg basis. The competitors will all face these challenges while having to maintain their vehicles against constantly evolving terrain.
"Overlanders is the combination of Hatch's experience with professional off-road competition going back to Dakar Rally, Baja, Vegas to Reno and the like, and a desire to create an obtainable, aspirational adventure that virtually anyone can undertake. I think we succeeded in our first attempt to bring together a diverse cast of wheelers with different vehicles and philosophies, combining off-roading with camping." - John Carter, Director, Hatch Entertainment
TEAMS
TEAM COLBY: Kathi & Mike Colby // Instagram: @kcolby33 // Vehicle: 1980 International SCOUT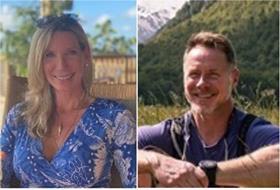 Kathi grew up in the Midwest and moved to the Northeast with Mike after college. Her career in logistics and event planning was a good start to planning future adventures. She spent a lot of time traveling and exploring the Northeast, and eventually ventured beyond to Europe, South America, Australia and New Zealand with her husband and kids. With a passion for the outdoors she has spent the majority of her time hiking, biking and planning the next adventure. A novice to overlanding adventures, and a fear of heights, she looks forward to embarrassing herself in the extreme. Go big or go home is Kathi's motto for life!
Born in Texas and formative years in Oklahoma, Mike relocated to the Northeast with Kathi in his mid-20's. He spent the next two decades circling the globe for work, taking in the odd outdoor adventure along the way. As an Eagle Scout and outdoor enthusiast, Mike thrives in trying to "McGyver" his way out of a tough situation. Overlanding is a new adventure for the couple, but Mike's cautious and careful demeanor coupled with Kathi's wit and glass-half-full attitude keeps them alive and thriving. Mike's motto for life is never take the easy road — we'll see how that goes!
TEAM RISER/ STONE: Lee Riser & Tiffany Stone // Instagram: @leedrewriser @tiffanystone // Vehicle: 2018 Jeep JLU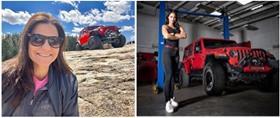 Lee Riser has nearly 20 years of experience in the automotive industry. She is currently the VP of Marketing for RealTruck where she oversees developing and implementing the product brand strategy and marketing efforts for the Accessories, Jeep & Off-Road, and Truck Bed Cover divisions including Bushwacker, Rugged Ridge, Superlift and N-Fab. Riser has an impressive background in which she's served as a select committee member on SBN, YEN, LTAA and as chairman for both YEN and LTAA. An industry veteran, she has been recognized on SEMA's 35 Under 35 list, named SEMA Young Executive of the Year and Off-Road Business Magazines High Riser of the Year. In her free time, Riser volunteers with SEMA and she enjoys off-roading, traveling overseas and shopping, as well as spending time with her husband, Bo, and two children, Addison and Camden.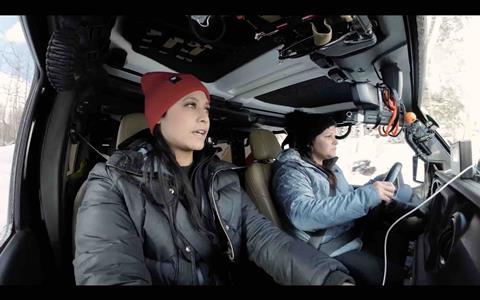 Tiffany Stone has been an on-camera talent as a personality, host and field reporter for the last 12+ years and has pursued a career in media broadcasting. With a focus on the automotive, off-road and motorsports industries, she has worked with numerous companies including: MOPAR, Dirt Fish, AMSOIL, USAC, Hagerty, Lexus and Toyota Racing.
Tiffany has also worked as a field reporter and host of the live shows for Barrett-Jackson auctions, The Mint 400, King of the Hammers and UTV World Championship. She has also worked as a pit reporter for short course racing at The Off-Road Championship, Lucas Oil Offroad Racing Series and MidAmerica Outdoors SXS Championship. Tiffany continues her passions of motorsports and off-road by continuously building a 2018 JLU, named Lucifer, to take across the country on different adventures, including PowerStop Brakes Trail to SEMA and Flex, Rocks and Rollovers Trailminator presented by BFGoodrich Tires & HP Tuners. This Jeep was built specifically for off-roading with the capabilities of rock crawling and she is directly working with some of the best companies in the motorsports industry including BFGoodrich Tires, FOX, Vision Wheel, RIGID Industries, AMSOIL and many more.
TEAM SWAIN/SLEE: Ben Swain & Christo Slee // Instagram: @sleeoffroad @therealbenswain // Vehicle: 2010 Lexus LX570 (200 Series Land Cruiser)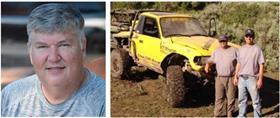 Ben Swain grew up in Santa Fe, NM. As a kid it was common to go car camping throughout New Mexico from his family's 1974 Datsun station wagon. Ben graduated from a factory Toyota technician training program (T-TEN) located in Farmington, NM where he spent his off time exploring the washes and trails of Northern New Mexico and Southern Colorado in his 1984 Toyota pickup including the famous Choke Cherry Canyon.
Between his Toyota technical background and love of big tires and dirt he found himself with a 20 year tenure at Slee Off-Road, where he educates and assists people in building Land Cruisers and other Toyotas for their dream overland adventures.
Christo Slee was born in South Africa and moved to the USA when he was 29. During his career in geophysics in South Africa he did a lot of overlanding, but at the time the term "Overlanding" was not coined yet. The traveling was mostly a means to an end to access remote job sites. Occasional tourist side trips allowed him to explore Southern Africa.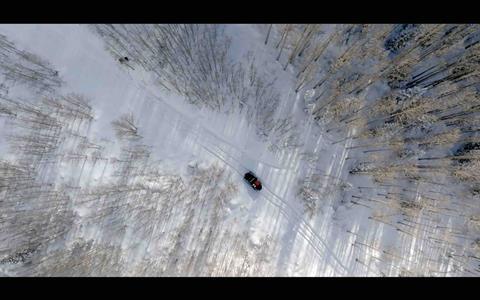 Field exploration jobs took him on unmapped roads far into Namibia and Botswana while doing mineral exploration. It is here that he recognized the durability of the Toyota Landcruiser as it was the choice of vehicle on these excursions. It was on these excursions that he built up experience on what is needed for these kinds of trips, what works and what does not with vehicle modifications.
Fast forward some years, circumstances worked in his favor to open a shop in Golden, Colorado specializing in outfitting Landcruisers to use for vehicle based exploration. Popular culture eventually renamed this pastime as "Overlanding". Slee Off-Road has 21 years of experience in outfitting vehicles for people to use as overland vehicles for their recreation.
TEAM ASHMORE/TAFF: Fred Ashmore & Billy Taff // Instagram: @AshmoresSpeedAndPerformance @taffb5150 // Vehicle: 1993 Mitsubishi Pajero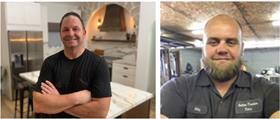 Fred Ashmore is an avid truck builder and racer. His overlanding adventures started in the 1980's with his brother and father. Their family couldn't afford a camper, so they reconfigured their trucks and vans into off-road capable options that were affordable to access the North Maine woods. Growing up in Maine's remote areas as an Eagle Scout, it was instilled in him to leave little to no trace behind during their yearly hunting and camping trips. He built his first truck as a senior in High School. It was originally 2wd 4cylinder 4 speed. But he put bronco axles in it, a 5.0 mustang engine and 35" tires. He drove it for 12 years straight.
Although most of his time is spent in Oklahoma, his family still meets up yearly in Maine for the month of October to overland and camp for the month while they hunt and fish the area near the Canadian border. Currently he still owns and drives one of the overlander trucks (1983 4x4 Ford Ranger) that his family built in the 1990's as a young adult. For the competition they plan on building a unique capable overlander that he believes would be an ultimate adventure vehicle.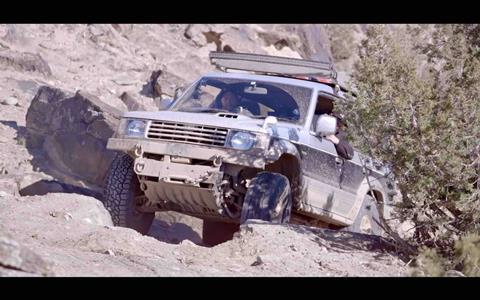 Billy grew up in the small town of Johnson, Kansas. The town is a farming area where you find activities to keep yourself active and busy to pass the time when not working. His family always had a knack for building unique cars and trucks, to curb their competitive nature and free time. Their property or "farm" as many called it, has a large collection of vehicles that they've used to build whatever/wherever their hobbies took them. Off-roading and camping always piqued his interests, as he spent his time away from work building capable vehicles to navigate the next challenge or areas he wanted to explore. From driving stock Jeeps to completely home built offroad camping buggies, his love for camping and wheeling has ventured from the Ozarks to the Moab to experience his outdoors passion.
TEAM BATES: Jeff & Shelby Bates // Vehicle: 2018 Jeep JK
Jeff Bates, prominent metal artist, has been off-roading and hot rodding in both on and off-road events for over 40 years. Jeff's passion for four wheeling however has always been at the top of his list. He is well known in the four-wheel drive world as he has appeared in numerous magazine articles, interviews, and events as a knowledgeable spokesperson for the sport, and in land use issues. Starting with a CJ2a, at a pre-driver's license age, he then either built, drove or raced everything from monster trucks to mud racers, and later custom Rock Crawling machines. Jeff has combined all of these with his outdoor skill set from his hunting, fishing, and camping experiences in the Colorado Rockies.
Shelby Bates was introduced at a very young age to the world of motorsports by his dad and was driving rock crawlers in Moab as soon as he could reach the gas pedal. Shelby has been part of winning race teams at the famous Baja 1000, The Norra Mexican 1000, and The Gambler 500. Known for his stadium race team, "Rattle Trap Racing", Shelby competes in demolition derbies, Tuff Truck competitions and rallies.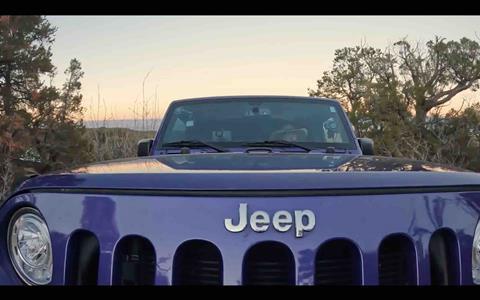 Shelby's mechanical skills were greatly honed while serving as a pit crew member for various off-road teams competing at the King of the Hammers, The Mint 400, Vegas to Reno, and other off-road races. Growing up in the Western Colorado outdoors, Shelby has enjoyed hunting, fishing, camping, and can often be found exploring the deserts and mountains around his home.
To Watch This Show, Tune into Outdoor Channel in July.