PRINT FEATURE SNEAK PEEK: From facilitating global military and race training sessions to placing 2nd overall in the legendary Camel Trophy series, accomplishing Borneo's first East-West four-wheel-drive crossing, and being NORRA's Rally Master, Ken Cameron has solidified himself as one of the top trainers in our country, if not the world. From Norway to Costa Rica and Borneo to Guyana, Cameron has done it all—except teach everyday civilians—until now.
For over two decades, Cameron has put his off-road driving expertise and vehicle recovery know-how to work. In 2000, he started CAM Mobility (known as Cameron Advanced Mobility). Cameron, along with his wife Kira, sons, and the rest of his tightknit family and friends, make up the core crew. Combined with CAM's other instructors, the team boasts nearly 130 years of combined experience.
CAM has taught critical off-road driving, vehicle recovery, navigation, and field repair skills to elite special forces and military personnel throughout the world.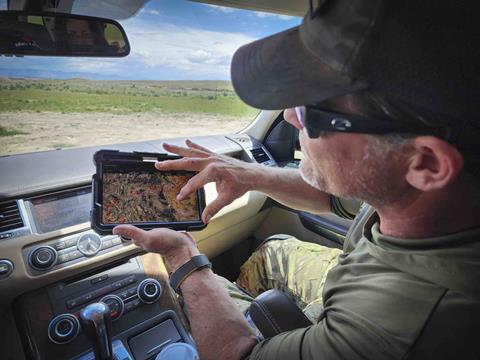 They have also trained racers who competed in the Dakar Rally, Baja 1000, and beyond. Cameron is branching out to civilian instruction—and he invited us along for an intimate preview just outside of Moab of what that looks like.
CAM Mobility Expands Into CAM Civilian
In short, CAM brings students on board for an all-encompassing learning experience. Pupils learn about 4x4 vehicles and associated recovery gear. They drive CAM's vehicles (or their own) and adjust their style based on expert instructions.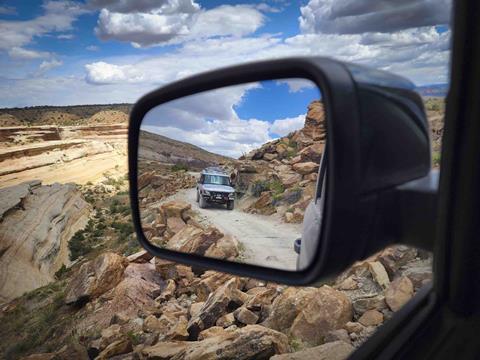 If a trail fix is needed, everyone chips in to help. It's vital training to help those who wish to self-sustain when traveling remotely.
From an extensive classroom session and vehicle walk-arounds to learning how to left-foot brake and implement various winch techniques (like single-line pulls, pendulum or zip-line winching), and more, each student learns a variety of skills—no matter their level of off-road driving expertise.
CAM Civilian is Ramping Up Now
Domestic and international CAM sessions can last up to five days and participants can use CAM's vehicles or bring their own 4x4 (of any age). CAM Civilian offerings can also be customized for private events or even individuals. Pricing will be announced as trips gets developed.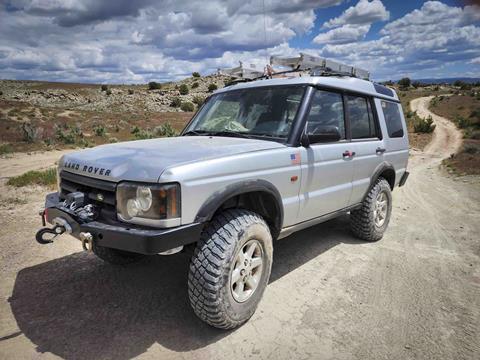 Stay tuned for an in-depth feature article in our upcoming print and digital magazine, issue number 4. Three ways to get this issue:
Digital Version will be available for purchase in late-June on our subscription page here. (Immediate Access to current and past issues.)
Paper Version: Subscribe now and it will be delivered mid-July. Assuming your postal delivery doesn't lose it.
Newsstand: Go to your local Barnes & Noble, Books-A-Million! (BAM!), or specialty bookstore and search for it.
We'll share details about Ken Cameron's background, what type of vehicles they use to train the military (as well as upcoming civilians), and a swath of tips and tricks they teach for off-road driving, vehicle recovery, winching, and more.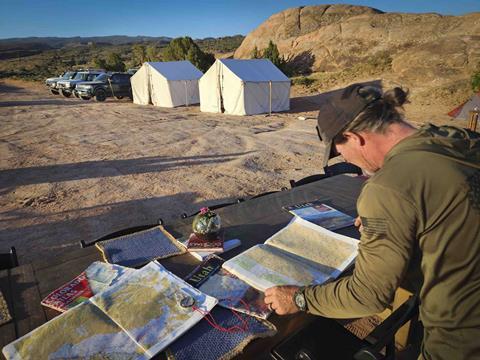 The next issue of OVR hits newsstands in mid-July or you can get it delivered to your home by subscribing here.