As a seasoned traveler, there's nothing worse than digging through a disorganized suitcase or backpack in search of a specific item or that iPhone charging cube I always seem to misplace.
That's why I was thrilled to try out Matador's all-new SEG45 Travel Pack designed for hyper organized travelers. This travel pack, launched recently, is the newest addition to the popular SEG product line, which also includes the SEG28. Building on the success of its predecessors, the SEG45 provides even more storage space and organization options for travelers and outdoor adventurers alike.
The SEG45 Travel Pack promises to keep all your belongings in order and easily accessible, no matter where your travels take you. With its thoughtful design and ample storage space, I couldn't wait to put it to the test and see if it lived up to its hype. Below, I share my thoughts on the bag's features, functionality, and overall value for travelers who appreciate organization and efficiency on the go.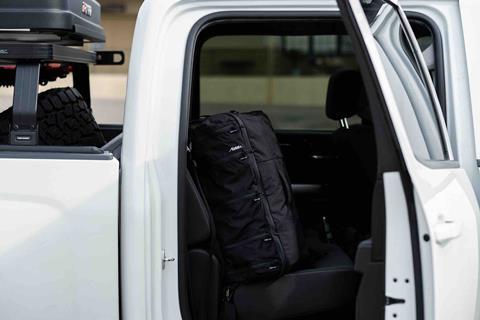 Design and Functionality
The pack can be easily converted from a duffel-style bag to a backpack, giving you the flexibility to carry it in the way that best suits your needs. The backpack straps can be tucked away when not in use, and the duffel-style handles make it easy to grab and go when you're on the move. The duffel shoulder strap can be easily removed in seconds and stowed in one of the many external pockets as well. I would have liked the swivels and clips of the strap to be made of metal instead of plastic, an added detail that would better match the durability of the rest of the pack.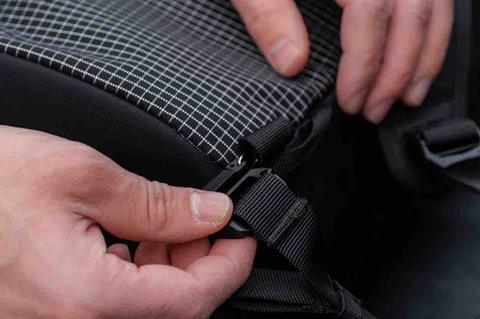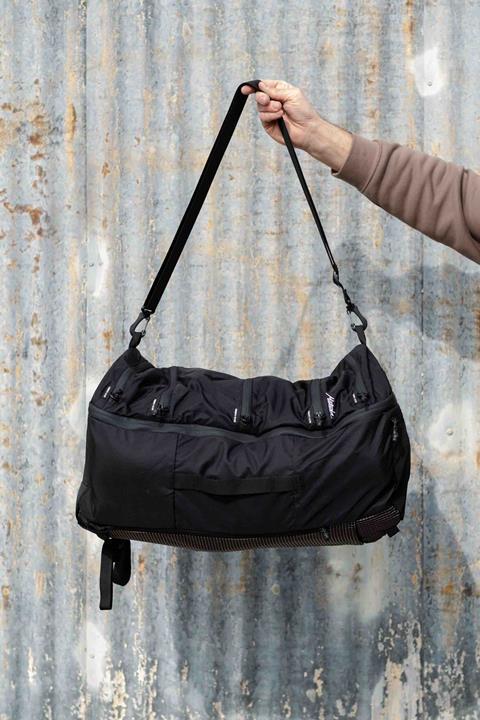 One downside of having the pack at full capacity is the inability to use the external water bottle pocket. Matador claims that the external water bottle pocket can fit the largest of water bottles, such as Nalgene and 40oz Hydro Flasks. However, when the pack is full, fitting a full-size 40oz Hydro Flask in the external access bottle sleeve is difficult and cumbersome. A 32oz Hydro Flask is a much more suitable pairing with this pack.
Attention to detail is something I appreciate in brands, especially everyday carry items and luggage. A little feature that might be overlooked is Matador's use of white cording on their zippers for the large compartment, separating it visually from the zippers for the 5 segmented compartments. How many times have you been in a hurry and fumbling with your bag at the airport after walking through security?
Your shoes are off, electronics stowed everywhere, and you are frantically opening the wrong compartments of your luggage, trying to reorganize everything while trying to make it to your gate on time. Matador has thought of these exact scenarios and these little details matter, and they are appreciated.
What About Regular ol' Packing Cubes?
When it comes to staying organized while traveling, packing cubes are a popular choice among travelers. These small, lightweight bags allow you to separate your belongings into categories and easily access what you need without having to rummage through your entire bag. While packing cubes are certainly helpful, the Matador SEG45 Travel Pack takes organization to the next level. With its segmented compartments, this duffel bag allows you to keep all your gear neatly organized and within reach.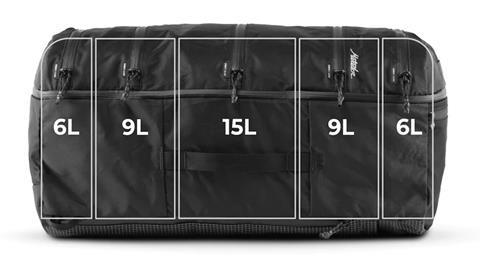 The full 45L volume is divided into 5 segments as seen in the diagram below: (2) 6L, (2) 9L, and (1) 15L. Utilizing internal g-hooks allows you to stow away these segmented pockets and convert the bag into an open 45L duffel, allowing you the flexibility to organize your belongings and customize the bag for different activities.
Airport Ready with One Pack
This pack is designed to be carry-on compliant, meeting the size requirements for most airlines. This means that you can bring the SEG45 Travel Pack with you on the plane, keeping your belongings close at hand and avoiding the risk of lost luggage. Despite its large storage space, this soft-case bag is compact enough to fit in the overhead bin, making it a convenient and practical choice for frequent flyers.
One of the standout features of the Matador SEG45 Travel Pack is its external access laptop pocket. This convenient pocket is designed to fit laptops up to 16 inches, providing easy and secure access to your computer while on the go. What sets this bag apart from many other duffel bags is that this feature is often missing.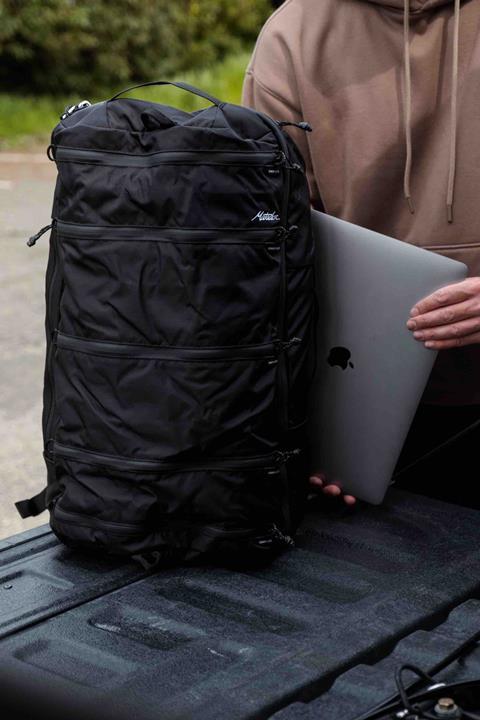 The external access laptop pocket on the Matador SEG45 Travel Pack is located at the bottom of the duffel, and although I was initially concerned about this placement, it turned out to be a non-issue. When using the pack as a backpack, the location is perfect for quick and easy access to your laptop.
However, when using the pack as a duffel, it's important to be aware that all your belongings will be sitting on top of the laptop. During my testing, I found no issues with my laptop being at risk of damage, but I made sure to be conscious of the location and would gently set the duffel down to avoid any potential problems.
A Pack for All Seasons
The Matador SEG45 Travel Pack is designed with durability in mind, and this is especially evident in the heavy-duty zippers used throughout the bag. The YKK sealing zippers on all external pockets are built to withstand the wear and tear of travel, ensuring that your belongings stay secure and protected.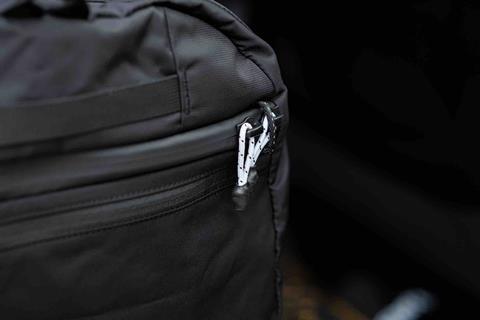 Although at first, they may be a bit tough to open due to their robust build, these zippers elevate the backpack's overall functionality and durability. The pack was built with additional waterproof materials and is designed to withstand light to medium precipitation for short periods. Outdoor coatings add further protection by letting water slick off the fabric.
Closing Thoughts
When comparing travel backpacks, the Patagonia Black Hole MLC 45L Pack and the Peak Design Travel Backpack 45L are similar products that may seem appealing due to their advertised features and functionality, but their higher price points may deter budget-conscious travelers. This is where the Matador SEG45 Travel Pack shines as an excellent option that doesn't compromise on quality or features.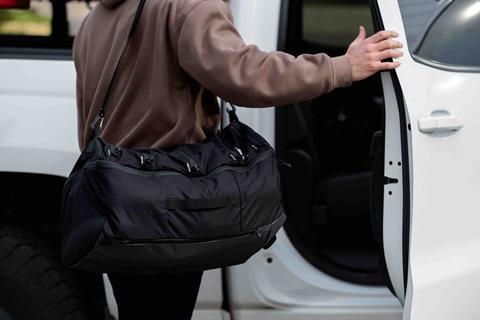 With its 2-in-1 duffel and backpack design and a reasonable MSRP of $200, the Matador offers a great balance of versatility, affordability, and convenience. Despite its lower price point, the Matador still provides ample space, sturdy construction, and multiple pockets for organizing your belongings. Overall, while the Patagonia and Peak Design backpacks may deliver similar features, the Matador SEG45 Travel Pack proves to be an excellent alternative that is both cheaper in price and comparable in quality.
Whether you're traveling for business or pleasure, the Matador SEG45 Travel Pack is a game-changer for anyone who values efficiency, organization, and ease of use while on the go. This all-in-one pack has set the bar for all future packs to live up to, and with good reason. The ability to eliminate the need for lugging around a backpack and suitcase, makes packing for your next trip easy and simple.
Matador SEG45 Travel Pack: MSRP: $200