Nature provides hardcore adventurers and family campers alike with plenty to see and do. From traversing challenging trails in vehicle and on foot, to taking in majestic vistas, there sure are plenty of things to enjoy about the great outdoors.
For many of us, the journey is just as exciting as the destination and depending where we're going, it may even be the highlight of the trip. With our modified off-road rigs, we have plenty of fun driving on and off the trails to get to our destination. What we do when we get there is another opportunity for fun.
After camp is set up, activities such as hiking and reconnoitering the surrounding areas of one's campsite is another fun thing to do. That and camp cooking are some of our favorites activities. Another entertaining hobby that we got into are scaled-down radio-controlled (RC) off-road trucks. If you've played with RC vehicles as a kid and haven't touched them since, you'll be surprised at how realistic these mini-rigs are nowadays.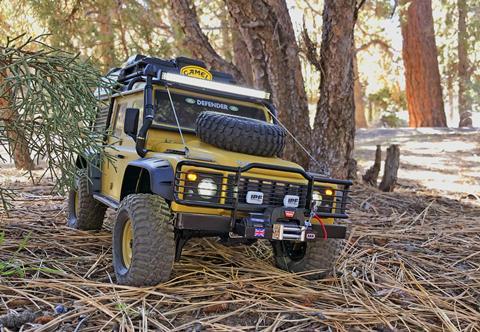 Available as officially licensed and miniaturized Jeeps, Toyotas, Fords and more, these accurately scaled down, usually to 1/10-scale, vehicles are powered by powerful electric motors and rechargeable batteries. They feature full drivetrains that can shift from high to low gear and even their diffs can be locked for getting in and out of tight areas. Got stuck? Working miniature winches can be added to a truck to perform scale vehicle recoveries.
It's really amazing what these RC trucks can do now.
If you're into modifying your real-life rig, you'll be glad to learn that many of the brands you love such as WARN, Baja Designs, Maxtrax, ARB, Method, Black Rhino, Pitbull and more, have scale versions of their equipment available, ready to install onto your RC truck. Have fun building a fantasy overlander or a mini-me of your own rig. That's what we did.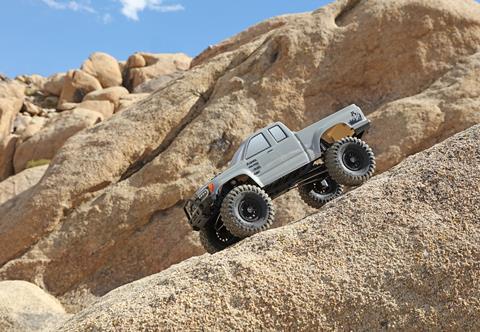 You can say RC crawling has been an obsession of ours. From the forest to the desert, we've been camping with RC trucks all year long. It's been fun setting up trails around the campsite during the downtimes and challenging one another's driving skills with obstacle courses made of built if dirt and pieces of campfire wood. Not to mention, the younger members of our camping crew love to get the wheel time.
As with camping and off-roading, RC crawling requires plenty of relevant gear, and as gear junkies ourselves, this rabbit hole is an easy one to fall into. If you don't already have a trail-ready RC rig, we recommend looking into one. They're tons of fun to drive, even if you're just finishing the day while winding down by the campfire. They're even more fun to build, accessorize and drive on the trails.
Sources: