Factor 55's UltraHook is unique in the world of winching. What sets it apart aside from its over the top robust build, is the introduction of a shackle mount hole, machined right into the body of the hook.
The UltraHook was originally created to cater to off-road racers who craved the speed and functionality of a hook while enjoying the safety of a closed system winch. Now it's widely used on all forms of off-road vehicles, such as our overland tourer, the OVR Project Land Cruiser 100 (OVR LC100).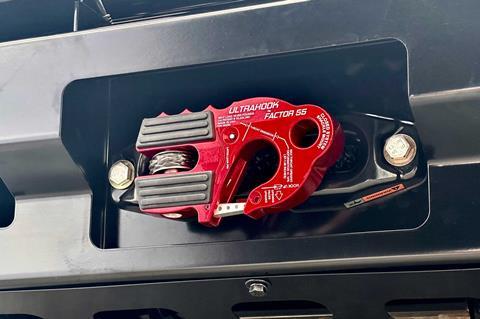 Its precision CNC machined 7000 series military grade aluminum construction ensures both strength and lightweight performance. You can use it as a conventional hook or a shackle mount thanks to its shackle pin mounting hole that accepts screw pins from common 3/4" and soft shackles up to 1/2". This design eliminates the need for rope splicing, as it accepts rope/cable eyes, suitable for both steel and synthetic winch ropes.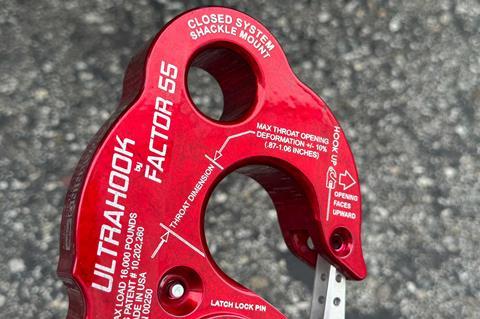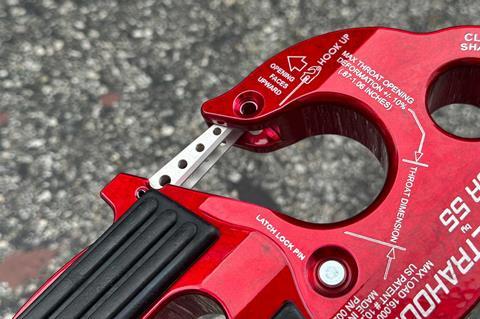 Safety is a priority with the UltraHook, featuring a safety latch with an integrated latch lock pin, providing true closed system winching. The latch pin is neatly tucked away in the hook's body, ready to lock the safety latch securely in place. To make life even easier, integrated finger grips help you ensure you've got the proper "Hook Up" orientation, eliminating any guesswork.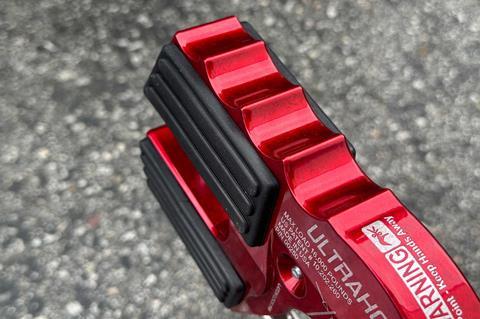 The UltraHook isn't just about functionality; it's about protection too. It comes with 5/8" aerospace-grade titanium double shear pin and thanks to built-in EPDM rubber pads, this hook can be neatly stored against your winch's fairlead. That means no more worrying about metal-on-metal connections or rattling.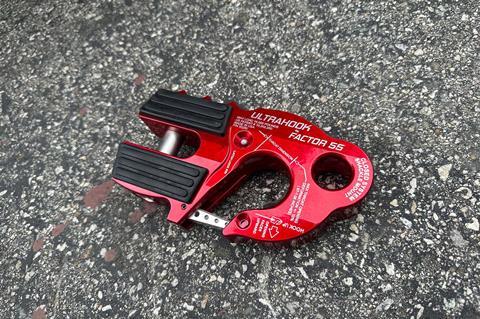 The hook can accommodate line diameters up to 3/8", folds flat to 3" thickness, and has a maximum load of 16,000 lbs, with ultimate strength reaching 31,000 pounds at the hook throat opening and 48,000 pounds at the shackle pin mount. Weighing just 32 ounces, the Factor 55 UltraHook is engineered, tested, and proudly made in the USA.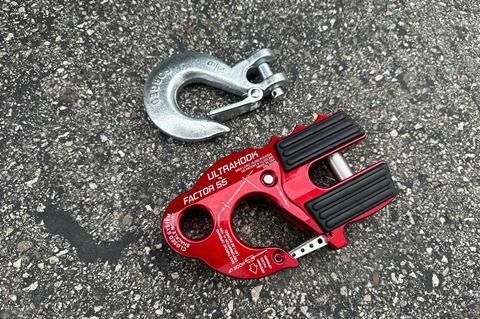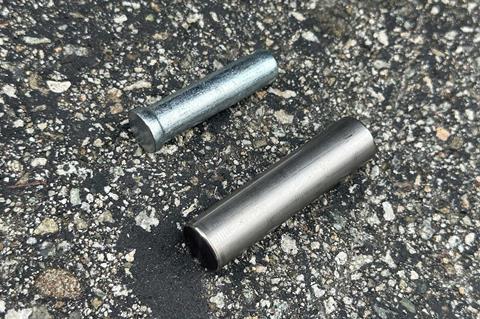 DIY - Step by Step Install
All that said, we thought this was a quality upgrade for our recently installed WARN VR EVO 10-S winch. Installation is a breeze and takes just a few minutes, which we'll take you step-by-step in this article.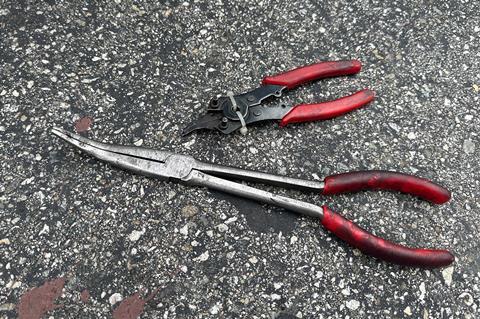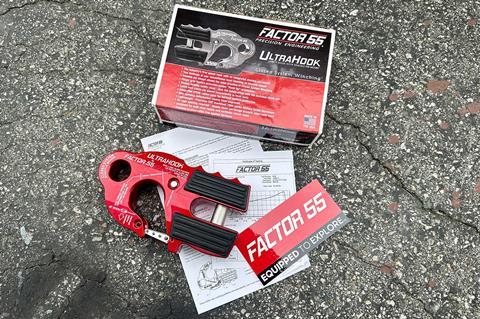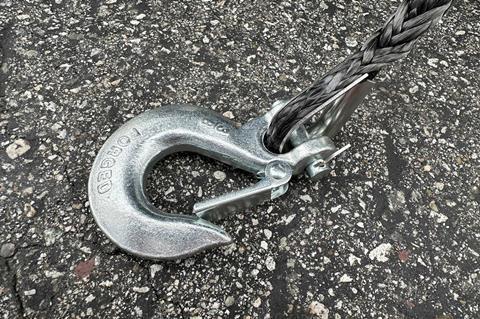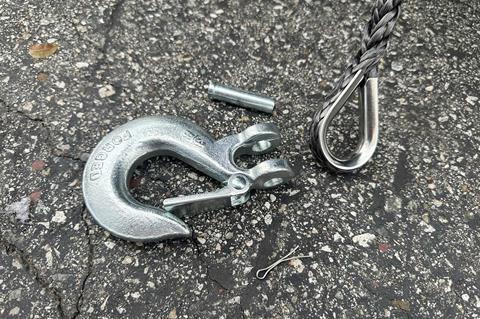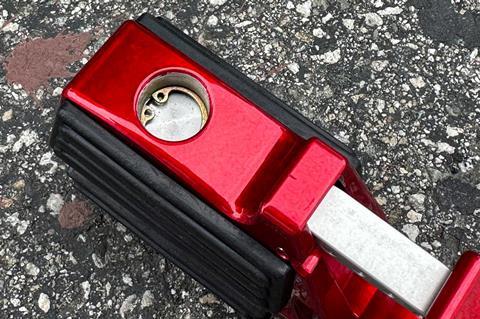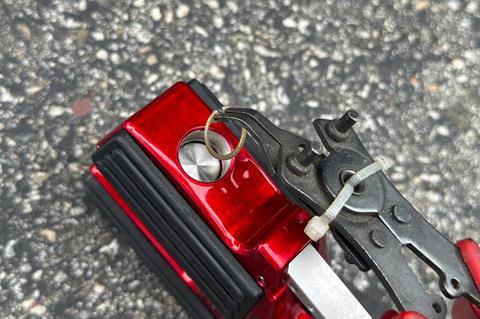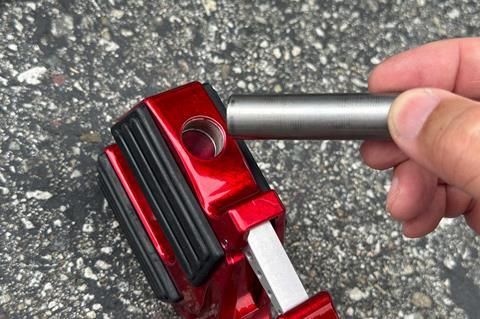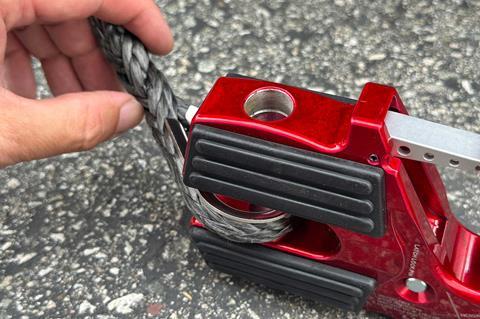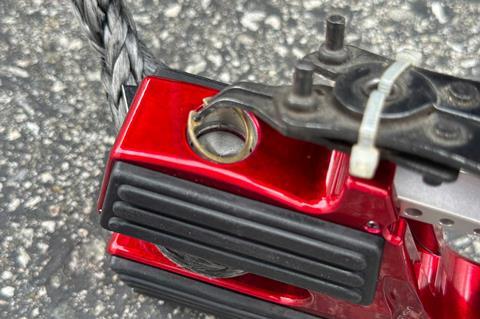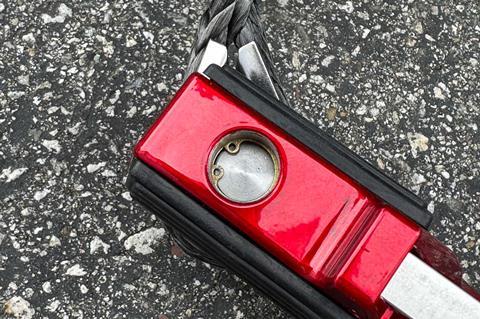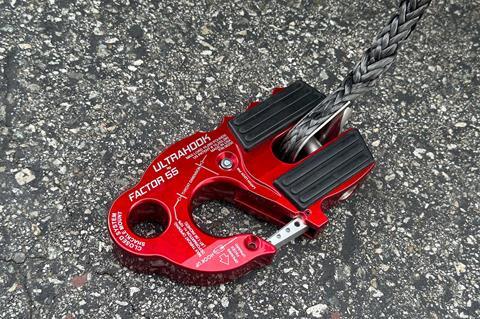 Final Thoughts
A heck of a lot beefier – and bling-ier than standard hooks, the UltraHook is no doubt tougher but a lot safer to use too. This upgrade is the perfect companion for our WARN winch and we're confident that it will do its job well when called upon. At nearly $300 out the door, the UltraHook sure isn't a budget item. But we decieded that it is an item worth splurging on even for our "budget build" OVR LC100. When it comes to safe, efficient and effecive off-road recoveries, the capability that the UltraHook gives us will be priceless.
Read more about OVR Project LC100 by clicking here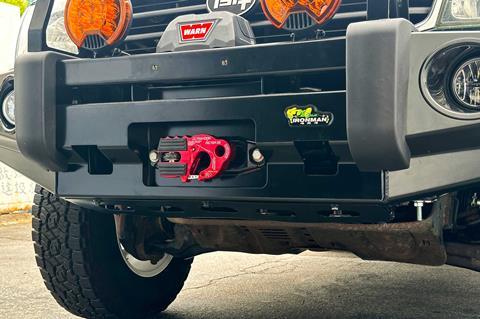 Source
Factor 55 UltraHook
MSRP: $350
Street Price: $280
factor55.com