Dometic, the global leader in mobile refrigeration and outdoor solutions, announces latest edition of the innovative center console refrigerator, the CCF-T 2.0, is now available for select models of the Ford F-150 and Ford F-150 Lightning.
The CCF-T 2.0 offers an alternative to powered mobile refrigerators and traditional ice chests that live in the back of a truck. By integrating seamlessly into the center console, the CCF-T 2.0 offers the benefits of mobile refrigeration from your truck's main cabin for easy access and use.
Previously available for select General Motors and Ford pickup trucks, the latest edition brings the convenience of mobile cooling within an arm's reach to the newest (2021 and newer) Ford F-150 and Ford F-150 Lightning models for $599.99.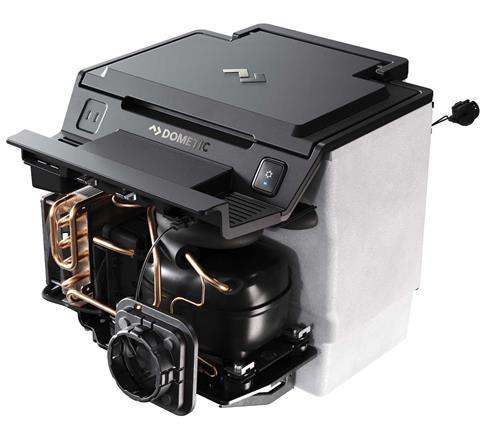 The CCF-T 2.0 offers the following capabilities:

6.5L internal storage (holds 8 x 12oz cans or 6 x 16.9oz bottles)
Temperature range: 36°F +/- 4°F
Uses the factory 12V harness in the center console
Dual USB-C charging port for phones and other electronics
Integrated LED illuminates content
Automotive approved compressor for low noise and low energy consumption
Simple and easy installation
Applications: Ford F-150 (2021 and newer) with 40/CONSOLE/40 front seating configuration
About Dometic
Dometic is a global market leader in the mobile living industry. Millions of people around the world use Dometic products in outdoor, residential, and professional applications. Our motivation is to create smart, sustainable, and reliable products with outstanding design for an outdoor and mobile lifestyle in the areas of Food & Beverage, Climate, Power & Control, and Other Applications. Dometic employs approximately 9,000 people worldwide, had net sales of SEK 21.5 billion (USD 2.5 billion) in 2021 and is headquartered in Stockholm, Sweden. For more information on Dometic, please visit: dometic.com.