"A 300,000-mile LC100 is not going to come with a warranty so be aware that going the budget route is not without its risks."
The excitement of getting a new vehicle never gets old… even when that "new" vehicle is 24 years old. Our OVR Project LC100 is a five owner 1999 Toyota Land Cruiser 100 Series that has clocked almost 300,000 miles on its odometer. That said, we're still uber excited to now be its caretakers. We were also itching to get it out on a dirt trail to get a feel for its off road capabilities, but first things first, we needed to make sure it was road worthy. (If you haven't read our first entry about how we came to own the OVR LC100, you can read about it here.)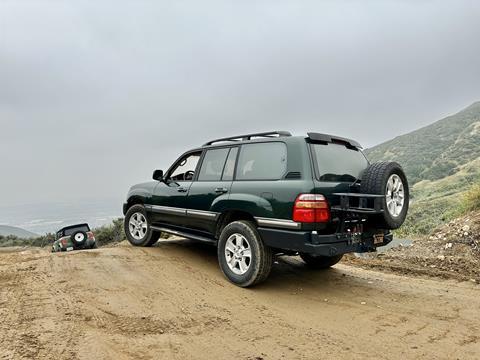 Shortly after taking possession of the truck, we took it to our mechanic who made sure it was mechanically sound and performed some much-needed maintenance. The fluids and filters were extremely dirty and there were a few issues such as a questionable fuel pump situation that had to be fixed. (You can follow the OVR LC100 journey on our Instagram account, where we post updates about its maintenance, build and more.) Suffice it to say, the OVR LC100 is old, but still very much off road worthy and after being given a clean bill of health, we were off to a nearby dirt trail for a quick trial run.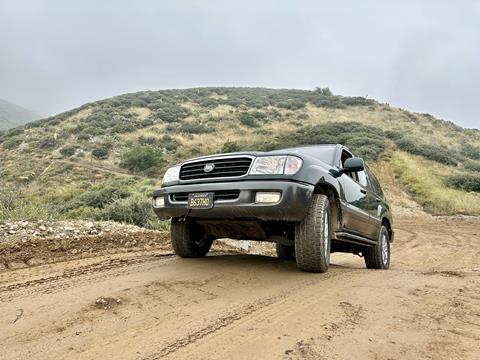 The SUV came with some mild off-road-ready mods such as Old Man Emu rear springs, upgraded wheels and tires in the form of 17" OEM Toyota Tundra wheels and Cooper Discoverer AT3 4S tires as well as Slee Offroad Slider Steps, a BIO Off Road dual swing out rear bumper and a hidden Smittybilt X20 winch mounted behind the front license plate. Granted we didn't need any of that gear to drive on some fire trails, but we were glad to have the upgrades nonetheless.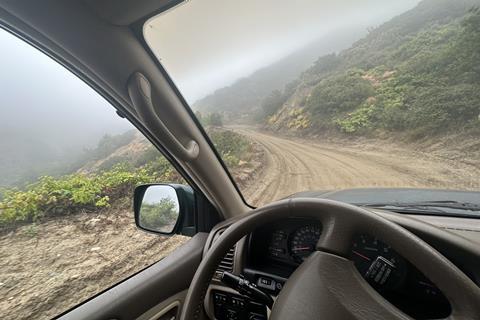 We ventured to Bailey Canyon in the San Bernardino National Forest where according to onX Offroad, is a 16.2-mile moderate difficulty trail. It was a foggy morning and the terrain was slick and damp. We took the Land Cruiser from the trailhead and started up the dirt road and didn't look back. The truck felt steady even on steep, muddy inclines and its Toyota 2UZ-FE 4.7L V8 engine had more than enough power to get us up and down the switchbacks.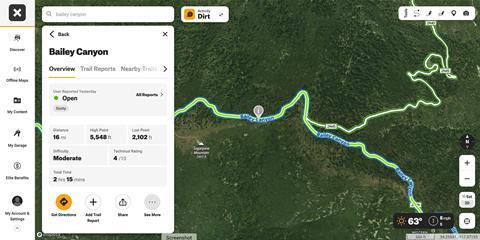 After hours on the trail, we came away with a couple of thoughts. The 100 Series Land Cruiser platform, as old as it is, is still a luxurious and comfortable vehicle to take off roading. It is surefooted and gives the driver confidence on the trail, even with minimal mods; which takes us to our second thought. We purchased this truck in large part due to its price. We were looking for a "budget" vehicle that could get out there without breaking the bank. Instead of investing in a new or even new-ish vehicle, we opted for a ride that didn't incur a monthly car payment. With that in mind, we found a truck that was within our budget to buy outright. This means no monthly car payments and the freedom to modify it without fear of losing the warranty, which brings us to a third thought.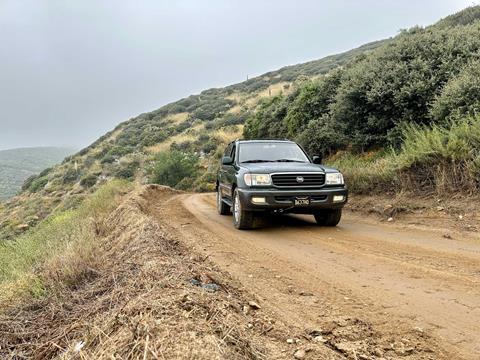 A 300,000-mile LC100 is not going to come with a warranty so be aware that going the budget route is not without its risks. When considering purchasing a used vehicle, it's prudent to have a trusted mechanic inspect it first. Even after an inspection, its likely from our experience, that you'll still run into problems that need to be corrected. In our case, we found a strange fuel pump issue and plenty of maintenance items such as filters and fluids that needed replacement years ago after we brought it home. In fact, we just found out that the truck needs a new steering rack as well. We're sure more issues will pop up as time goes on but all in all, we figure that sorting out and maintaining this old LC100 is still a gamble worth making.
The joys of taking our LC100 out for our first trail run was a thrill. It's always fun to take a new-to-you ride out for a proper drive. It's a learning experience as you get a handle on what the truck feels like to drive and what it is capable of. If you are looking for a vehicle to make off road- or overland-ready but without emptying your bank account, we suggest looking into a used vehicle like we did. If you find the right one, it can save you a bundle.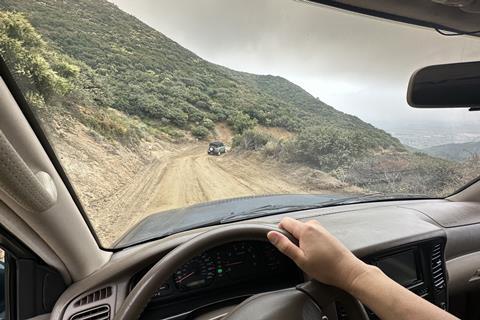 Likewise, if you already have an off road capable vehicle but haven't gone out on the trail with it yet, don't think you need any mods to take on the trails. There are plenty of dirt trails and fire roads that you can easily take your truck or car out onto. It's all about getting out there. Only after you get your tires dirty will you really appreciate the capability of your vehicle. You'll also glean from your own experience what mods your vehicle may or may not need. In our case, the LC100 is good to go as is for most of the trail and camping trips we'd take it on. That said, we just can't resist modifying vehicles anyway. Be on the lookout for more stories and IG posts on what we do it and with OVR LC100 in the future. It'll be a fun ride!
Read more about OVR LC100 by clicking here.