If you've dreamed of exploring the land of missions, padres, tacos, and beaches, the 2023 Sonora Rally Adventure Raid is your ticket to ride. This year's Raid begins in Hermosillo, Sonora, Mexico joining in the festivities at the start of the Sonora Rally led by Chris Collard.
From there you will thread a path north, exploring the heart of Old Mexico in the Sierra Pinacate and traditional fishing villages along the Sea of Cortez. Raid participants will also have the unique opportunity to traverse the Gran Desierto de Altar Sonora Dunes, encompassing more than 2,000 square miles it is North America's largest sand sea.
As a Dakar-style venue and part of the World Rally-Raid Championship, the Sonora Rally has become North America's premier rally event. The Adventure Raid, while traveling at a more leisurely pace, will trace many of the Rally's competition routes while stopping at hot spots to catch the competition. While this is a guided tour, you will also have the opportunity to vet your navigation skills and lead the group using the official rally roadbook.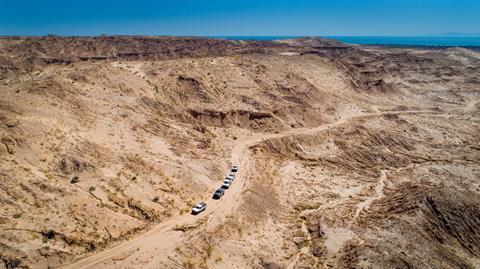 When the sun sets, Adventure Raid participants will head to the bivouac (camping or a hotel) where they can mix with teams, experience the camaraderie of international competition, and enjoy catered cuisine and local wines. A special treat will be a private night of camping deep in the Sonora dunes. Somewhere along the route your guide will turn off the motor and let everyone set up camp. You will be joined by the San Luis Dune Club, who will fire up the grill for a feast of traditional carne asada with all the trimmings. Far from the nearest town, guests will witness a celestial light show seen nowhere else on the continent.
This year's Adventure Raid will be led by Chris Collard, an internationally recognized automotive journalist and inductee in the Off Road Motorsports Hall of Fame inductee. If you don't speak Spanish or are not familiar with Sonora, no worries. Rally organizers will have a team at the border to help with the crossing, Mexican insurance, visas, and caravanning together to Hermosillo. The last night and awards gala will be held in San Luis Rio Colorado, located on the international board for an easy return home.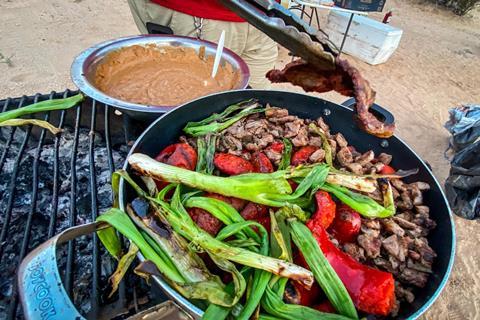 The trip is open to street-legal, high-clearance four-wheel drive vehicles such as Jeeps, Raptors, Land Cruisers, and Tacomas, and includes some meals and hotel stays, and access to all rally activities. Dates are April 22-28, 2023, and Adventure Raid registration is limited to 12 vehicles. For more information go www.sonorarally.com.
Contact: erinlee@sonorarally.com for more details.