STOW, OH – October 31, 2023 – Mickey Thompson, the innovator of performance tires for enthusiasts, introduces the BAJA BOSS XS, an evolution of the acclaimed BAJA BOSS M/T tire. In keeping with Mickey Thompson's 60-year tradition of direct collaboration with race teams to innovate tire technology, these relationships have yielded the most rugged DOT approved tire Mickey Thompson has ever made.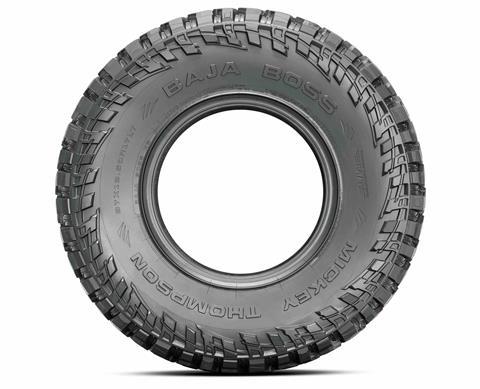 Over the past several years, Mickey Thompson has collaborated with multiple teams competing in Ultra4 off-road racing to maximize purpose-built products with traction for the varied and sometimes unpredictable terrain of competition-style rock crawling, endurance desert racing and short course style racing.
The next evolution in the BAJA BOSS line, the BAJA BOSS XS features the functional asymmetric pattern, extreme SideBiters and silica-reinforced compound of the BAJA BOSS M/T. Engineered with a high-void, purpose-built asymmetric tread pattern mated to large four-pitch SideBiters that create a biting surface capable of tackling extreme rocky terrain.
"Representing unparalleled off-road success, the BAJA BOSS M/T has reinforced Mickey's off-road reputation by claiming the 2023 King of the Hammers Everyman challenge and 2023 Ultra4 Legends West Championship with Mickey Thompson racer Jeremy Jones. Coupling this technology with our groundbreaking POWERPLY PRO technology, we expect the BAJA BOSS XS to transcend this legacy going into the 2024 race season." said Heather Tausch, Sr. Director of Marketing for Mickey Thompson.
At its core lies the pioneering POWERPLY PRO technology, the BAJA BOSS XS features revolutionary sidewall construction composed of two radial plies sandwiched between two heavy-duty bias plies.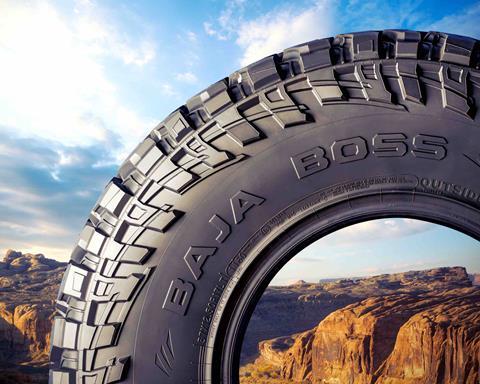 All this, coupled with an increased sidewall compound thickness is engineered to reduce the risk of sidewall punctures during aggressive rock-crawling and high-speed off-road racing.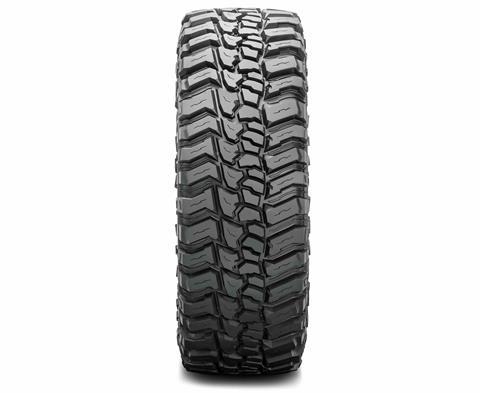 Planned for release before the Ultra4 2024 race season, the BAJA BOSS XS is DOT certified for highway use and will be available to the general public in three popular flotation sizes: 35x12.50R17LT, 37x12.50R17LT, and 40x13.50R17LT, ushering in a new era of street-legal, competition-ready, exceptionally robust maximum traction tires.
About Mickey Thompson Tires & Wheels
Max-Trac Tire Co., Inc., DBA Mickey Thompson Tires & Wheels, markets racing and high-performance tires and wheels for street, strip, truck, and off-road applications. Now a wholly owned subsidiary of Goodyear, Mickey Thompson Tires & Wheels has remained independently operated since its founding in 1963 and is headquartered in Stow, Ohio, USA. For more information, visit www.mickeythompsontires.com. Connect on Facebook and Instagram.