The new antennas have been optimized for GMRS two-way radio and feature a higher gain with powerful sturdiness, making them the perfect gear for overlanders and off-roaders to add to their setup. Currently, there aren't many offerings for GMRS bullbar antennas designed with reinforced materials to accommodate rough activities like off-roading or overlanding.
The bullbar antennas are stronger and sturdier than most alternatives in the market and given that they can be mounted on the front bullbar or any other substantial mounting surface, they are easy to install in almost any vehicle.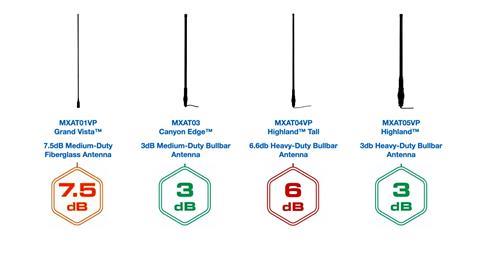 These antennas are ideal accessories for those looking for more durable solutions to boost their radio range on devices like the MXT575 and MXT500 MicroMobile. Two-Way Radios. The new antenna offerings in Ride the Range include:
The Grand Vista (MXAT01) – 7.5db Fiberglass Antenna - MSRP: $159.99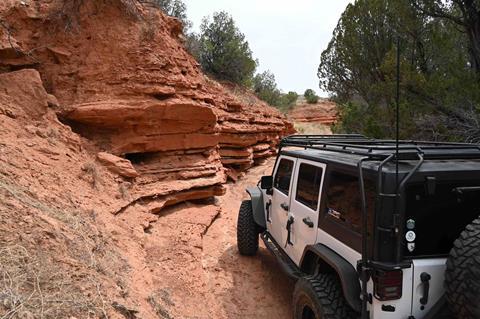 The 7.5dB NMO Style Mount Fiberglass Antenna allows customers to use CB Antenna mounts and replace their CB antennas with a GMRS Antenna as desired. This can be favorable for users who don't want to go through a new installation.
The Canyon Edge (MXAT03) – 3db Gain Bullbar Antenna - MSRP: $179.99
This 3dB gain antenna is waterproof and ready to mount on any Bullbar antenna or 1/2 inch hole mount.
The Highland (MXAT04) – 6.6dB Heavy-Duty Bullbar Antennas - MSRP: $184.99 ($259.99 with Spring Base)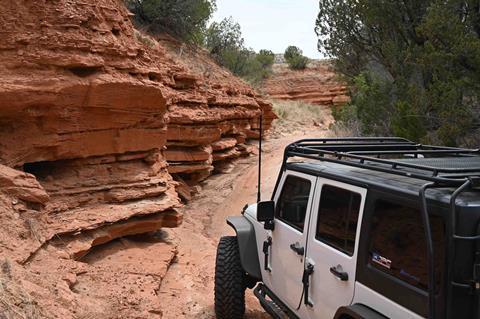 The Highland (MXAT05) – 3dB Heavy-Duty Bullbar Antennas - MSRP: $159.99 ($229.99 with Spring Base)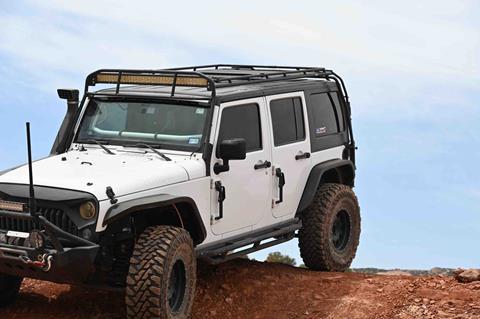 The Highland (MXAT05) and The Highland Tall (MXAT04) Bullbar antennas are interchangeable on the same robust spring base, making it easy for users to swap out antennas depending on preference or need. This can be appealing to those who may want a lower-profile antenna in more urban areas or a higher-profile antenna when venturing off the grid.
"We're proud to have developed a strong relationship with our customers that has allowed us to identify the need for new overlanding and off-roading gear," said Lisa Pruetting, Product Manager at Midland Radio. "To this day, no other company has offered antenna accessories that meet the dynamic needs of the American adventurer like Midland has."
Ride the Range antennas and bundles are now available for purchase. For more information, visit https://midlandusa.com/pages/ride-the-range
About Midland Radio
For over 50 years, Midland Radio has taken a pioneering role in two-way radio technology, introducing CB radio and 14-channel FRS radio technology to the market. Today, Midland is the leading supplier of two-way radios and weather alert radios and an innovator in emergency radio technology. Headquartered in Kansas City, the heart of the country, the Midland brand represents quality, value and reliability, with products sold in leading consumer electronics, sporting goods, specialty outdoor and many other retailers nationwide. For more information, visit www.midlandusa.com.