METAIRIE, La., Sept. 28, 2023 – ORACLE Lighting, the market leader in innovative LED solutions and high-quality automotive lighting products, announces its new LED Off-Road Side Mirror Ditch Lights for 2019-23 Ram 1500 DT trucks. The lights integrate seamlessly with factory mirrors and feature a matte black housing for a rugged look while incorporating the safety, functionality and durability ORACLE Lighting products are known for.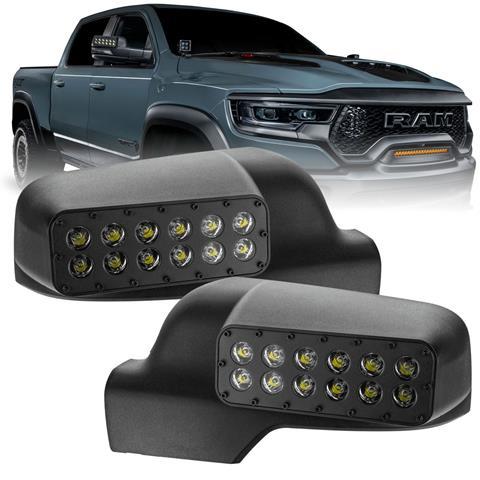 Engineered to eliminate the dead zone created by forward-focused headlights, ORACLE Lighting's 2019-23 Ram 1500 DT LED Off-Road Side Mirror Ditch Lights (part number 5914-001) integrate high-powered LED light bars into factory-style side mirror housings for easy installation and a near-OEM appearance. The 24 LEDs produce approximately 2,250 lumens utilizing a 45-degree beam angle to optimize the driver's peripheral field of vision.
This broad field of light makes them perfect for situations where additional visibility of the driving surface and potential obstructions or hazards is needed. The tough housings are made from rugged polycarbonate, which is twice as strong as the factory ABS components. A set of anodized rock guards protects the LED acrylic lenses.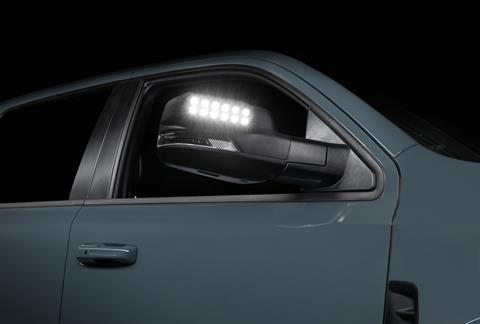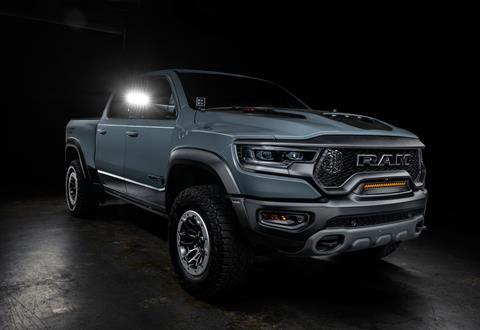 "While headlight technology has come a long way, there is still a glaring dead spot to the sides of vehicles from the factory. This becomes critically important when navigating around potential obstacles or hazards. Our side mirror ditch lights eliminate this with their powerful LEDs and 45-degree beam angle. And, unlike traditional ditch lights, they integrate into the factory side mirrors to provide a more streamlined appearance." said Justin Hartenstein, ORACLE Lighting's director of development.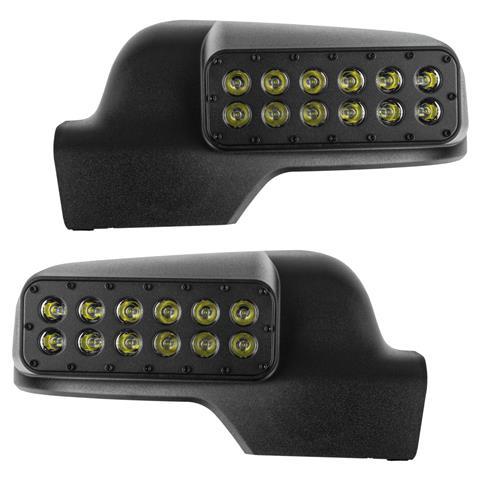 The ORACLE 2019-23 Ram 1500 DT LED Off-Road Side Mirror Ditch Lights fit all Ram 1500 DT models not equipped with factory tow mirrors, including TRX and Rebel. MSRP is $399.95 and a two-year warranty is included.
The new products join ORACLE Lighting's line of direct-fit products for Ram DT-series trucks, including the 2019-23 RAM Rebel/TRX Front Bumper Flush LED Light Bar System and 2019-23 Ram 1500 RGBW+A Headlight DRL Upgrade Kit featuring ORACLE's ColorSHIFT technology.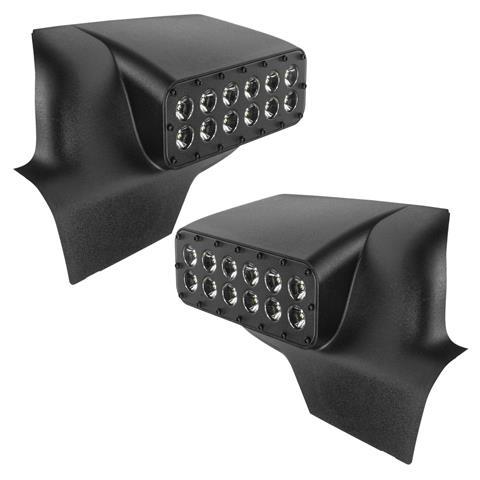 About ORACLE Lighting
Metairie, Louisiana-based ORACLE Lighting has been designing innovative lighting products and technologies for the automotive/12-Volt, powersports, motorcycle and marine markets since 1999. ORACLE's philosophy is that in today's world of fly-by-night vendors, it is important to partner with businesses that you can trust to be there for you today, tomorrow and for years to come. ORACLE Lighting uses only premium-level LEDs and is committed to exceeding its customers' expectations and staying on the cutting edge of lighting technology. It achieves this through constant innovation as well as first-class customer care.
ORACLE Lighting has received accolades from numerous organizations for its business practices, including being listed on the Inc. 5000 list of the Fastest Growing Businesses in the USA for multiple years, being awarded SEMA's Manufacturer of the Year and SEMA's YEN Vanguard Award in 2021 for outstanding contribution to the automotive industry, winning the 2012 Bronze Stevie Award for Consumer Products Company of the Year, and being named The Small Business Administration's Exporter of the Year and a Small Business Champion by the U.S. Senate Small Business and Entrepreneurship Committee. In 2012, ORACLE was named the Jefferson Parish Small Business of the Year by JEDCO. New Orleans CityBusiness Magazine also named ORACLE Lighting a Top Private Company in the greater New Orleans Area in 2012, 2013, 2014, 2015, 2016 and 2017.