Filling up your adventure mobile can be a hassle—especially if it's with jerry cans.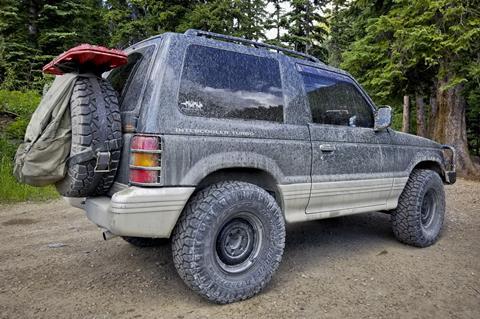 Filling up your adventure mobile can be a hassle—especially if it's with jerry cans. They're heavy and cumbersome, they can be rusty, and seem to spill no matter how careful you are when using them. One of the most important upgrades many off-road or long-range travel enthusiasts don't consider is adding an auxiliary or larger replacement fuel tank on their vehicle. Is it glamorous or flashy? No. But, it could help save your life someday, or at least keep you runnin' longer when you're out adventuring.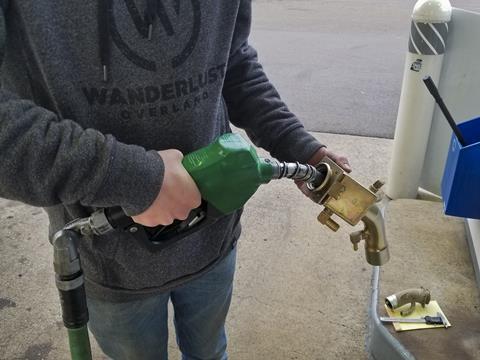 My husband, Andy, and I recently installed a Long Range Automotive auxiliary diesel tank on our dark gray Japanese Domestic Market (JDM) Mitsubishi Pajero. While our extra tank came via slow boat from Australia (from Long Range Automotive), we partnered with their American counterparts Long Range America (LRAM) to bring it into the country. Why get a tank from Australia you ask? Pajeros were never sold here in the States but are in the Land of Oz. Even though our install was going to be a bit unusual, putting an Aussie tank on a JDM Pajero (to be driven all throughout North America), LRAM sells simple install bolt-on tanks for a variety of 4x4 rigs: from Jeeps, Sprinters, Land Rovers, Toyotas, and even beyond.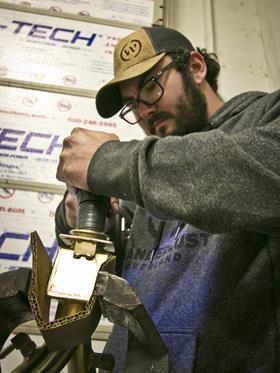 The folks at Wanderlust Overland in Oregon City, Oregon did the work. We expected the installation to be longer than a normal LRAM US bolt-on application, so we allowed a little more time for completion.
A rear heating system was removed to allow for the tank to fit properly (certain JDM models were outfitted with this optional system from the factory whereas it simply doesn't get that cold in Australia).
Once the heating system and venting was removed, a plate was fashioned and secured to the vehicle's floor to fill the left behind hole.
Both aux and main tank nozzle openings were widened to accommodate US-sized diesel fuel nozzles (Australian diesel fuel nozzles are smaller than those in the US).
The aux tank neatly fits into the underbody of the Pajero. No loss in ground clearance here. It took at bit of shimmying to get "Big Bertha" up and into the underside correctly, but once positioned, it was a bolt-on affair.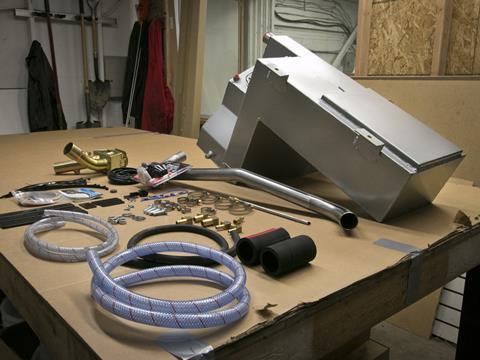 After a few quick adjustments and connections of the pump, electrical bits, and supplied hoses, the tank was installed and ready for action. LRAM tanks are made with high quality construction and since it was installed we've enjoyed several trips without needing to fill up our once miniscule 250-mile range Pajero. Gone are the days of range anxiety, hello are the days of 500+ miles of distance! In addition to our petite stock tank of nearly 15.8 gallons, our aux tank adds another 13 gallons of go-go juice.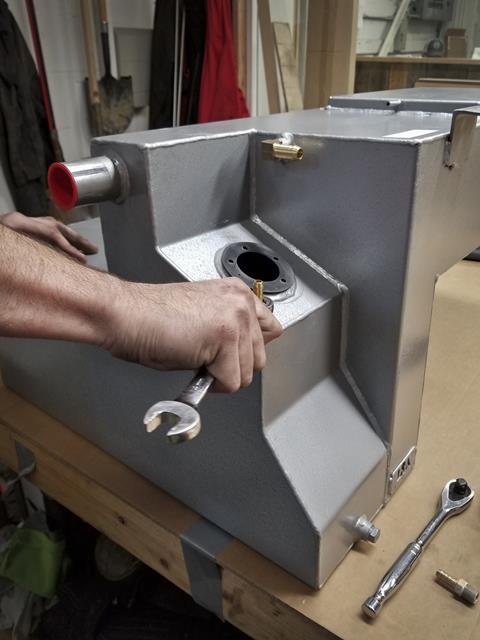 Transferring fuel from the aux tank to the main tank is literally as easy as pushing a button. The supplied switch has several green LEDs showing tank capacity, an amber light if the fuel pump is on and transferring fuel, and red one if the tank is empty.
Push the button and it pumps until the main tank is full. If you forget to push the button to turn it off, it has an auto shut-off feature. That's it—super simple. Bonus: you can transfer fuel while driving or parked. No more pulling over to fill with jerry cans, you can just hit the button and it keeps you rollin' along.
Having the extra fuel on board when we need it gives us confidence to adventure further, longer. We can go a long ways without experiencing range anxiety, the dreaded feeling like you're running out of diesel. Even with both tanks full, we don't notice extra strain on the engine, and haven't noticed any leaks or issues. It's high quality stuff. It's been a seamless transition and well worth the upgrade—one we wished we did a long time ago.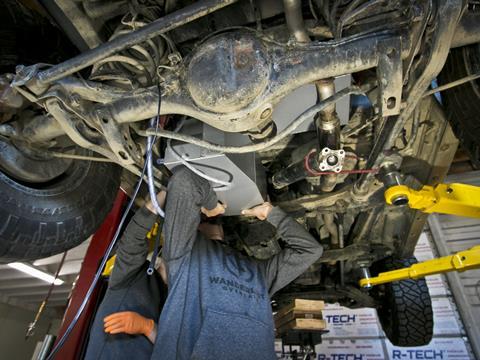 Installing the auxiliary diesel tank was planned. It'll be a key component to help us succeed while competing in the Alcan 5000 Rally early next year. This 5,000-mile winter rally starts in Kirkland, Washington and heads due north through Canada until you can't drive anymore. Competitors will reach the Arctic Ocean and a small town called Toktoyutuk in the Northern Territories (Tok for short) and then double back down and eventually head west to the finish line in Anchorage, Alaska.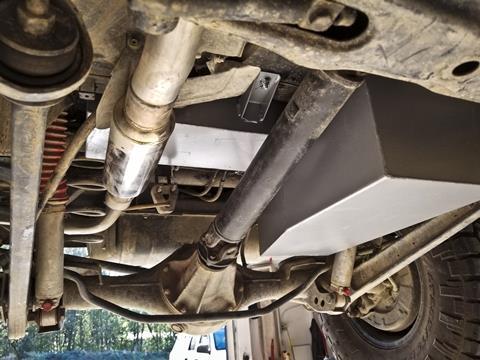 While we made do with our infinitesimal 250-mile range before the auxiliary tank was installed, having this extra capacity will ensure us miles of security for the Alcan.
Follow Andy and me on Instagram and Facebook via Crankshaft Culture to see how we do on the Alcan 5000!

Mercedes is an award-winning journalist and photographer who specializes in vehicular adventure travel and the automotive industry as a whole. She and her husband have three right-hand-drive turbo-diesel 4x4 Mitsubishis.
View full Profile