REDARC Announces Its ALPHA150 Lithium Battery at Overland Expo PNW 2023.
Redmond, OR, July 7, 2023 — REDARC Announces Its ALPHA150 Lithium Battery at Overland Expo PNW 2023.
REDARC, a pioneer in advanced power solutions, proudly unveils its latest innovation, the Lithium Alpha150 150AH Battery, at Overland Expo PNW 2023. Engineered to exceed expectations, this groundbreaking battery sets a new industry standard, delivering unparalleled power, efficiency, and durability. The Lithium Alpha150 is poised to revolutionize the power storage landscape and meet the demands of modern applications. Boasting an impressive array of features, the Lithium Alpha150 stands out as an exciting new power storage solution.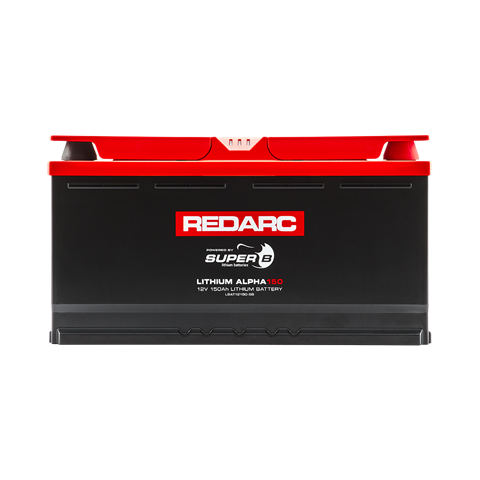 Charge up to 80% faster than competitors with an astonishing maximum charge rate of 135A, significantly reducing charging time to just 1.1 hours. Say goodbye to long waiting periods and experience the convenience of lightning-fast charging. With up to 70% more Amp Hours per cubic inch compared to key lithium competitors, the Lithium Alpha150 provides increased power in a compact size. Maximize your storage space without compromising on performance, enabling you to power your devices with ease.
Enjoy up to 30% more Amp Hours per pound than key lithium competitors, providing a lightweight solution for optimal weight distribution in your vehicle setup. The Lithium Alpha150's high weight efficiency ensures a seamless and balanced power distribution, enhancing your on-the-go experience. The Alpha150 also offers an impressive lifespan of over 5,000 cycles, lasting ten times longer than equivalent AGM batteries. This longevity ensures reliable and consistent power for extended periods.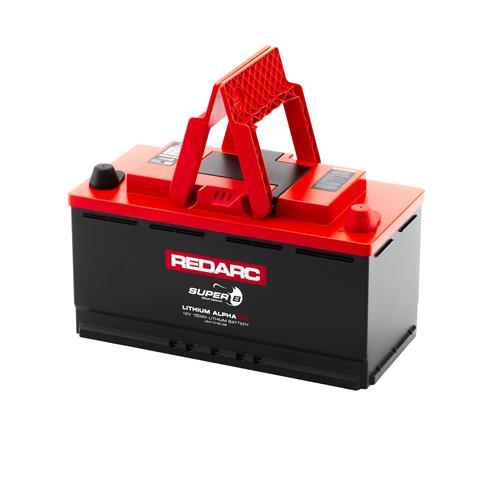 Equipped with a massive 200A continuous discharge rating and a 350A 10-second surge rating, the Lithium Alpha150 has the power to energize any household appliance with a single battery. This unrivaled discharge capacity, when combined with an appropriate inverter, guarantees seamless operation of your devices. Designed to conquer extreme climates, the Lithium Alpha150 can charge from as low as -22°F to 113°F and discharge from -4°F to 140°F. Regardless of the weather conditions, this battery remains resilient, ensuring reliable power in any environment.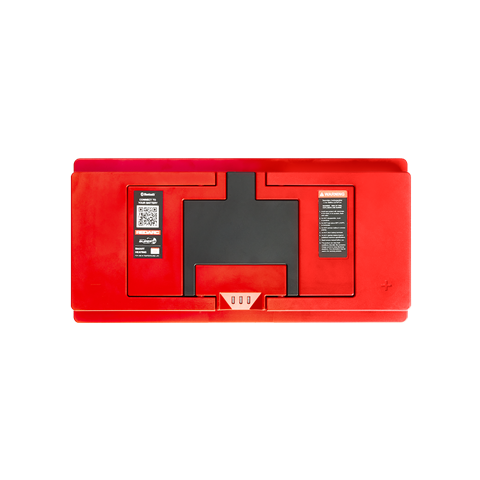 Stay informed and in control with the Lithium Alpha150's onboard monitoring capabilities. Bluetooth connectivity and the intuitive companion app provide real-time data on state of charge and remaining capacity, right at your fingertips. Built to withstand the rigors of demanding environments, the Lithium Alpha150 features a durable PC/ABS enclosure with an IP56 rating. This rugged design ensures resistance against vibration, dust, and water, making it the perfect companion for your adventures.
The Lithium Alpha150 150AH Battery is the latest addition to REDARC's extensive range of premium power solutions. REDARC's dedication to quality engineering ensures that every product delivers exceptional performance, reliability, and longevity. For details and pricing, visit REDARC.
About REDARC
Born in Australia, REDARC has over 40 years of experience in the research, design, and advanced manufacturing of power and safety solutions for 4x4s, RVs, and trailers. We make the most rugged, reliable, and innovative voltage converters, power supplies, battery chargers, 12/24V management systems, and trailer braking products on the market. Our technology is trusted by many in the automotive aftermarket, RVing, industrial, and defense sectors, and we strive to set ourselves as a benchmark for product and customer service quality in our industry. www.redarcelectronics.com