Thank You for joining us for the inaugural issue of OVR: Outdoor, Vehicle, Recreation. This publication has been years in the making, and we are excited to embark on this new adventure with you.
OVR is about getting out there in our vehicles to responsibly explore and discover the world around us. Whether we're forging ahead into the backwoods or taking a well-known route on a favorite road trip, it's all about getting out and enjoying the ride as well as the destination.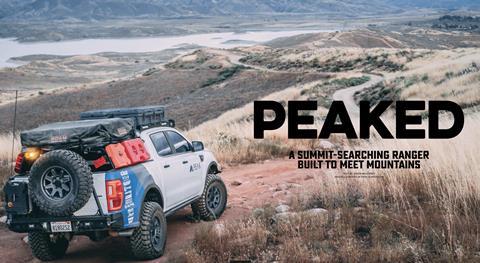 You'll find OVR encapsulates everything you are into: Outdoors, Vehicles, Recreation, and so much more. If you enjoy living life on the trail and exploring the hidden corners of our natural world OVR is the publication for you.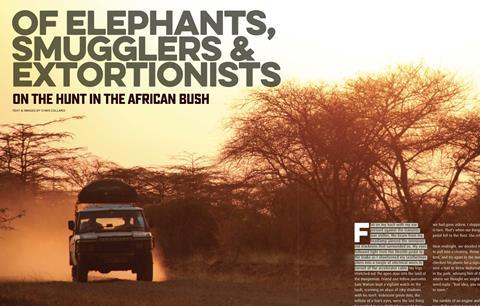 Drive with us as we take deep dives into one-of-a-kind off-road-capable vehicles and anything else that gets us out there, for that matter. We are outdoor enthusiasts who enjoy spending time with friends and family in adventure-ready vehicles while immersed in our favorite outdoor activities. Whether you overland for weeks at a time in far-flung locations or camp with the kids on the weekends, we have specially curated, vehicle-based outdoor activity content that you will find interesting, useful, and entertaining.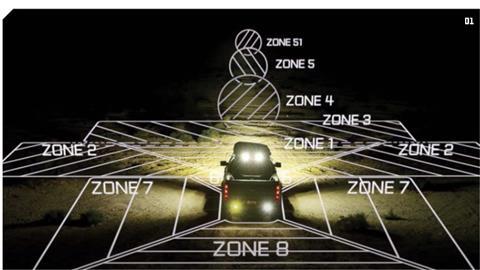 In this debut issue of OVR:
Head off with consummate adventurer Chris Collard, where we join him on the first leg of his visit to Kenya. It's a fascinating read packed with intrigue, history, and even some extortion sprinkled in. You won't want to miss it.
Enjoy the beauty and inspiration of Baja California, Mexico with professional photographers Linhbergn Nguyen and Karissa Hosek.
Learn how vehicle shipping works on an adventure circumventing the Darien Gap with accomplished explorer Dan Grec.
If you'd like to simply rent a vehicle when overlanding abroad instead of taking your own, world traveler Jonathan Hanson gives us some essential tips on renting an off-road rig while visiting Africa.
Take a detailed look into a wide collection of well-outfitted vehicles including a Toyota Tundra, a Jeep Gladiator, and a Ford Ranger.
Sit down with Matt Caldwell to talk about his worthwhile work with Tread Lightly!
Check out the special section in this issue called SCALER. It covers some of the most realistic looking and performing scale radio-controlled overlanders that we've ever encountered.
We can't forget about all the latest gear and toys from your favorite brands: Dometic, Mystery Ranch, Goal Zero, Goose Gear, Rumpl, Pelican, Helinox, Ignik, Traxxas, and more.
Learn how to light up the night around your truck with the help of the scientists of lighting, Baja Designs. Join us as we discover how to properly situate lights to light up key lighting zones around – and under our vehicles.
Don't miss the DIY article that shows you not only how to swap your old winch hook to a Factor 55 Ultrahook, but also explains why it is an essential winch upgrade.
That's not all, OVR includes many more pages of gear, educational and adventure stories that are sure to be of interest you in this issue.


FINDING OVR in PRINT: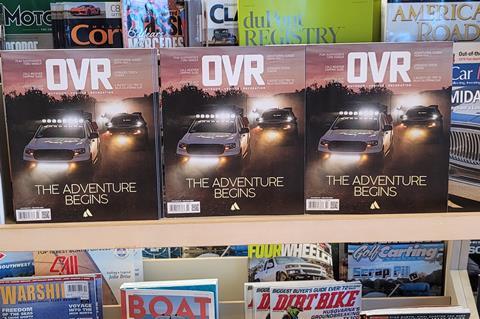 US Newsstands:
CANADIAN Newsstands:
HOME Delivery:
SPECIAL THANKS TO OUR LAUNCH PARTNERS: