Construction from a UV-stable thermoformed material makes Bestop's Fender Flares both flexible and shatter-proof.
Bestop, a market leader in premium soft tops and automotive accessories, is introducing its all-new Bronco Fender Flares for the popular 2021 and 2022 Ford Bronco. The late model Bronco, one of the hottest 4x4s on the market, can now be personalized with Bestop's new Fender Flares that can be painted to match any finish or left matte black for a high-impact contrasting look.
Bestop Brand Ambassador Heather Storm's Area 51.
Designed with a two piece inner and outer element for outstanding stability, the Bronco Fender Flares from Bestop are precisely manufactured to provide an exact fit to the vehicle's body lines. For ease of installation, the Fender Flares line up with the OEM fastener locations and easily clip on with supplied stainless steel hardware. They are held tightly in place using high-strength 3M double sided tape, which provides a secure hold and prevents dirt and road grime from damaging the finish. Construction from a UV-stable thermoformed material makes Bestop's Fender Flares both flexible and shatter-proof. The two door Fender Flares (Part #49700) retail for $599, while the four door Fender Flares (Part #49701) retail for $649. Bestop products are backed by a limited warranty.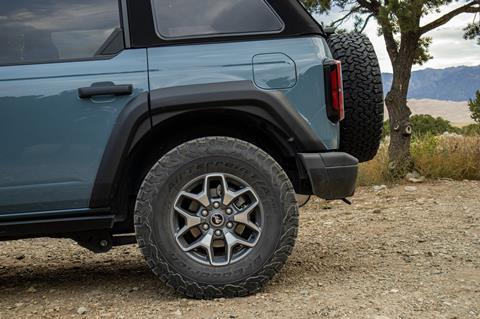 "In addition to our best-in-class Trektop® soft top for the Bronco, Bestop is now offering Fender Flares for this exciting 4x4 that make it stand out from the crowd," said Scott Baird, Vice President, Sales & Marketing, Bestop. "This stylish new product complements the Ford Bronco from every angle. They are a subtle, yet unmistakable upgrade that personalizes the Bronco for a look that truly stands apart."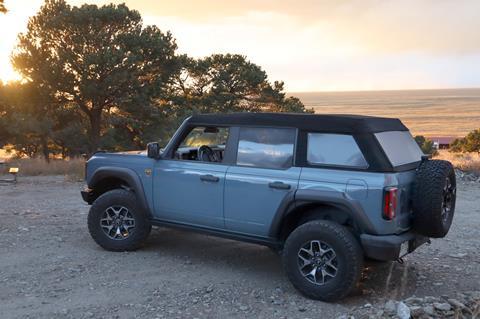 Inspired by the 1966 Ford Bronco, with a nod to the lines and shape of this American classic, Bestop's Ford Bronco Fender Flares create a truly retro look that is executed in high-quality long-lasting modern materials.
About Bestop
Owned by Kinderhook Industries and Magna, Bestop Inc. is the world's largest manufacturer of premium soft tops and accessories for Jeep, Bronco, and trucks manufactured with North American-made craftsmanship. Through acquisition, the Bestop Premium Accessories Group consists of Bestop, Tuffy Security Products, Baja Designs, PRP, Softopper, SpeedStrap, BullRing, Aluminess, sPod, MGP Caliper Covers, and Status.