In January of '23, OVR burst onto the vehicle-based outdoor scene like a sudden thunderstorm, rousing the support of readers, subscribers, marketers, and PR folks alike. In less than a year, OVR has gone from unknown to sought out thanks to your collective support.
UNKNOWN TO INVITATION
Enter Backcountry Skills Summit – an eclectic gathering of media figures, subject matter experts of their domains, and gear gurus, all meeting under the banner of TRACTION Series . The allure of interacting with cool gear creators and learning skills from SMEs was too hard to pass up. We contacted TREAD Agency, our would-be hosts.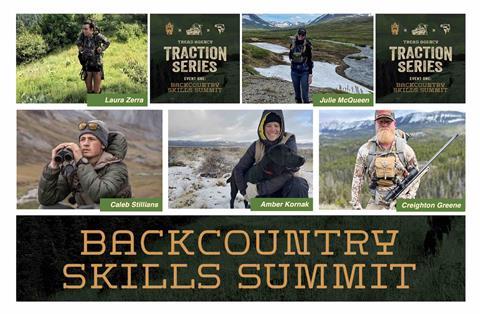 They explained the first of the three events would be called, Backcountry Skills Summit, where the following sages would spend 3 days and 2 nights with us in the mountains of Montana.
Laura Zerra: @laurazerra is an ethnobiologist, hunter, survivalist, a five-time finisher of "Naked and Afraid", and host of "Decivilized" on CarbonTV. Laura would teach us how to live off the land and survive in a wilderness setting. She has an infectious smile that is welcoming and inviting.
Creighton Greene: @scoutearms is a former Marine Corps Scout Sniper, former law enforcement officer, avid outdoorsman and co-owner of SCOUTE Arms. Creighton would be teaching long range precision shooting.
Caleb Stillians: @calebstillians a young but seasoned hunting guide from Alaska would be teaching us what it takes to plan and lead multi-day backcountry expedition hunts.
Amber Kornak: @USFWS Works for the U.S. Fish and Wildlife and is a grizzly bear conflict specialist. Amber would teach, from first-hand experience, how to be bear aware and avoid encounters with grizzly bears but should you come under attack, what to do to increase your odds of survival.
Jordan Jonas: @hobojordo A survivalist who learned his skills living in remote villages, and nomadic reindeer herders of Siberia, Russia for ten years. Jordan learned to hunt, forage, trap, wilderness living, amongst other skills. Jordan's claim to fame came when he was the last man standing in season 6 of a survival show that aired on the HISTORY CHANNEL called ALONE.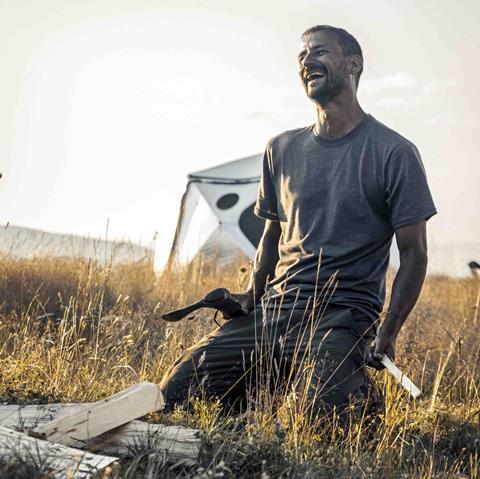 Hmmm, should we attend? Spending 72 hours in the mountains of Montana was attractive but add these mavens and cool gear, we were hooked line and sinker.
THE VENUE:
The TREAD team picked us up at Bozeman/Yellowstone Int'l Airport and we made a quick pitstop Schnee's Sporting Goods store in downtown Bozeman for last minute supply run. Then, 90 miles north to White Sulphur Springs, Montana where we met up with the others and caravanned to basecamp at the foothills of the Big Belt Mountains.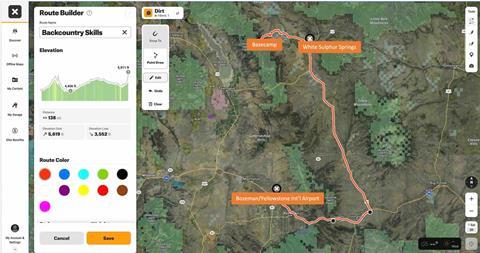 While the off-highway driving wasn't difficult, the shale rocks in the area were landminds lying in waiting. Even with all-terrain tires, one of our vehicles tire got poked through the tread. Thanks to this group of A-type personalities, we were rolling in minutes. If you visit this area, be aware.
Finally, it was time to get to work and meet the people with whom we would spend the next 72 hours with: the Tread team (our host), the Sponsors Representatives, the Subject Matter Experts, Social Influencers, and fellow media outlets. Kudos to the Tread team for bringing together a great mix of personalities, products and sponsors all bound by their love of the outdoors.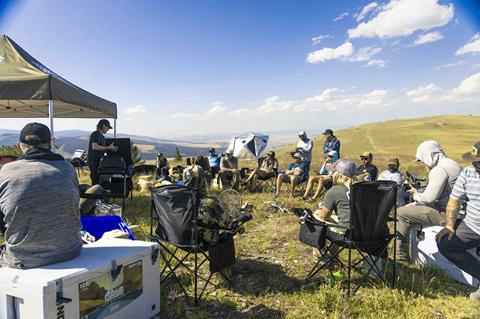 THE GEAR:
What a practical solution for so many uses for so many active people. The STATION 150 is essentially a rolling duffle bag with folding legs that can support 50lbs of gear with the legs extended. This versatile rolling duffle will include feature that will allow overlanders, hunters, mtn bikers, and dirt bikers alike to transport and store tools of fun in a very convenient manner.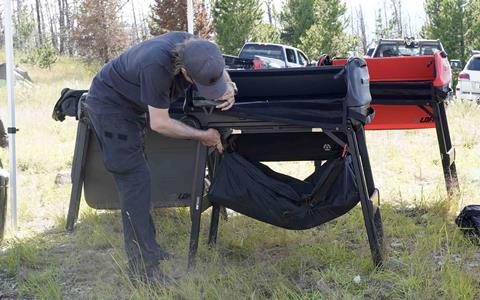 OVR had a chance to make some suggestions to better accommodate the needs of the vehicle-based explorer. LoftGear.com will be open for business sometime in September 2023. We will keep you posted as they open up shop.
Guzzle H2O
OVR recently had a guest review rave about this water filtration system. Over the three days, this system quenched the thirst of thirty-nine people on site. The one two punches of the dual filter system: both carbon block and LED UV, first removes 85% of particulates down to .5 microns and then the UV inactivates 99.99% of protozoan parasites, bacteria, and viruses. Rechargeable, portable, and fast: the Guzzle H2O will be part of our essential gear.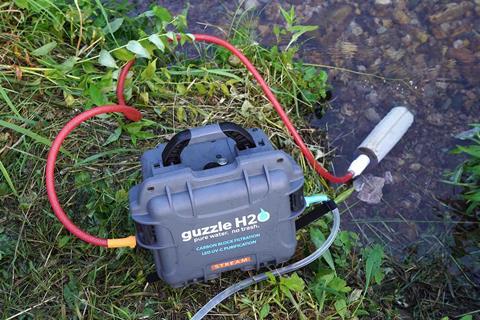 As we noted earlier, the shale rocks in this area likes to jump out and poke and slices. Maybe that is why the boots made by Schnee's are so robust. After listening to Matt from Schnee's talk about the features of their boot, we almost kicked off our boots. We can't wait to test it out and give you, our feedback.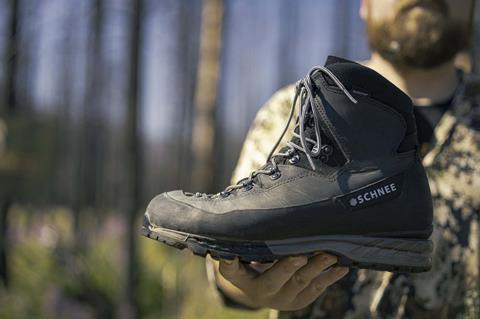 The next morning, Day 2, we finished our breakfast and proceeded to put to test the supplied Mystery Ranch Coulee 40 daypack. Before arrival, Mystery Ranch needed to get our waist and torso measurements to make sure fitment would be optimal for each test unit. We spent better part of the day hiking up the mountain. Looking at the other testers going up the mountain, it was unanimous, the 3.8lb Coulee 40 daypack was a winner.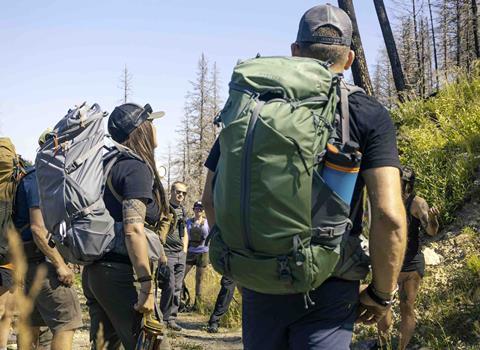 Spacey moon landing looking tent or shelter, whatever you call it, was invented by burners that like to go that thing in the desert. We replaced our traditional tent with the SHIFTPODIII.MINI and have not looked back. The set-up and tear down are lighting quick and thumbs up for protection from the elements.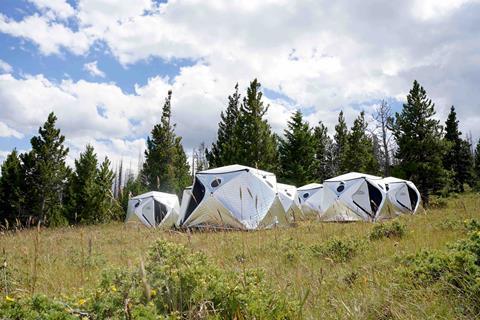 Who knew? The Canyon outfitter line of coolers are certified as bear resistant. We learned from Amber there is an organization: Interagency Grizzly Bear Committee (IGBC) that lets bears try to tear apart products. If the bear is not able to penetrate the product within a timeframe, it is given a certificate.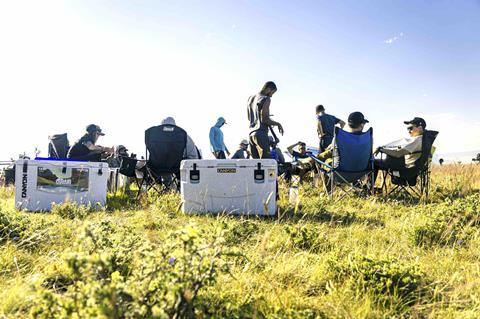 SCOUTE ARMS
What more can we say about the men and women that fight to protect our liberties. Scoute Arms was born by former service members. We were fortunate to meet and learn long range shooting techniques from a former Marine Corps Scout Sniper and an avid hunter.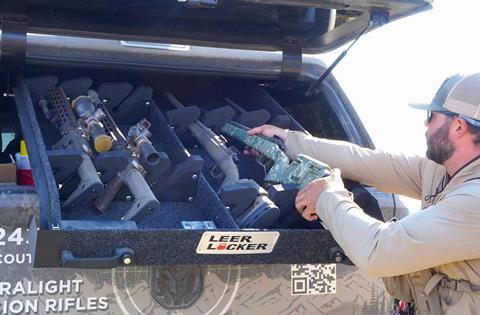 WINCHESTER AMMO
Since 1866 (157 years!) Winchester has been making ammunition and for this event they stepped up. Scoute Arms and Winchester paired up and let us try their Copper Impact 6.5 PRC and Creedmore. Did we notice the difference? We were shooting different ammo on different setup in different positions so no we didn't notice differences in felt recoil. At the end of the day, what mattered was consistency. From what we could hear, everyone was ringing the steel.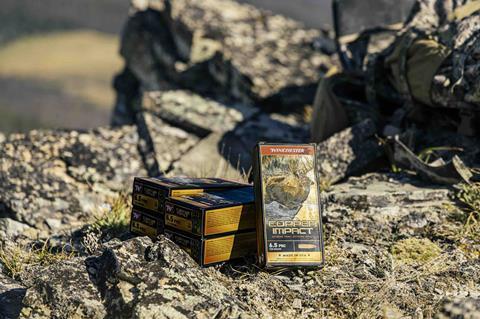 Derek, our Winchester Ammo representative also brought out a new ammo that was introduced in 2023. The 10mm Big Bore for specifically made for backcountry bear defense.
WHAT DID WE LEARN?
We learned Montana is business friendly and wants you to consider their state should you have a business idea. We also learned, Montana has lots of off-road trails, and the state wants you to visit, vacation and bask in the beauty that extend all four corners of the state. Whether you are into parks, powersports, dirt biking, mtn biking, stargazing, the state of Montana welcomes us.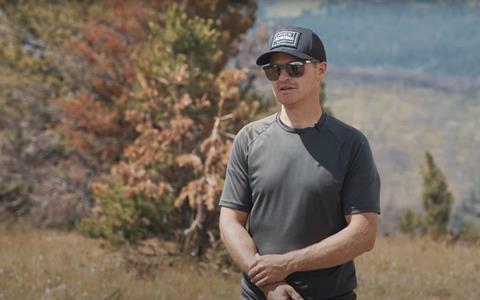 While we went to learn backcountry survival skills, interestingly, we learned more was about who the subject matter experts were. In learning about the SMEs, we were able to lock into our memory banks the skills to survival they taught us.
From @hobojordo (Jordan,) we learned practical skills like knots, how to protect ourselves from mosquitoes with a tarp and how to cut logs into firesticks. Again, things we already knew but Jordan gave a different approach to make it more efficient.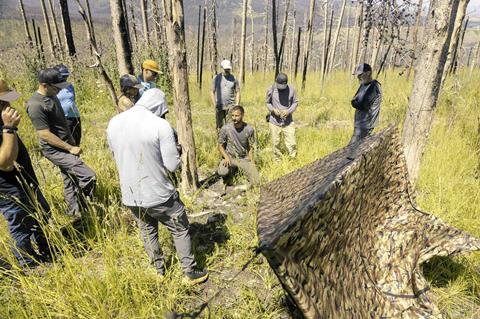 From Laura, we learned survival is about mindset. Yes, knowing what plant poisonous and what plant is medicinal is very important but making sure you are in the right frame of mind to make decisions is just as vital.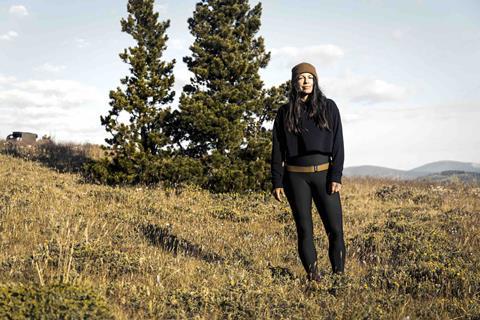 From Amber, our bear experts, we learned how to identify the differences between a black bear and a grizzly bear. How to properly use a bear spray. How many of us have actually practiced using a bear spray? She also told us of a survival story where a bear spray saved her life. Pretty harrowing stuff.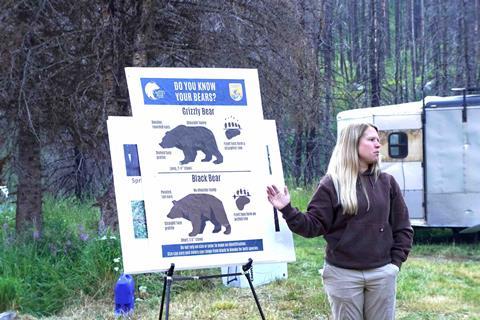 With Caleb, we learned he is more than an outback outfitter in Alaska. He was part of the team that launched an outfitting platform that connects outfitters to consumers. We look forward to continued communication with Caleb. We think his platform could be a great resource for OVR readers.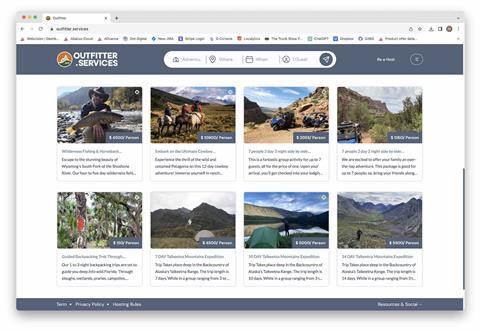 In the coming months, we will follow up with a more through test and review of the products listed above. As you plan your next vehicle-based excursion, consider taking a trip to Montana but please be bear aware and tread lightly!