San Marcos, CA 08/02/23 - Baja Designs, the pioneer in performance off-road LED lights, proudly announces the launch of their latest innovation, the Baja Designs S2 SAE. With this product evolution, the company aims to redefine performance lighting by providing an unmatched combination of power, precision, and versatility for road-legal fog lights.
The Baja Designs S2 SAE delivers an impressive 1210 Lumens per light, illuminating the road ahead with clarity and sharp precision. Utilizing aspheric projector optics, these fog lights produce highly controlled light patterns with sharp cutoffs, ensuring optimal visibility while meeting SAE J583 fog requirements.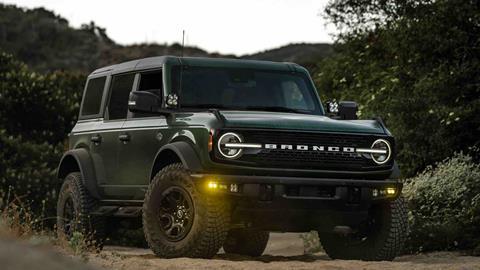 The Baja Designs S2 SAE is available in both amber and clear options for added versatility.
S2 SAE Features
1210 Lumens per light
Aspheric projector optics
Plug-and-play solutions for many OEM fog lights
Highly controlled light pattern with sharp cutoffs
Available in both amber and clear
Sold as a pair starting at $289.95
One of the key features of the Baja Designs S2 SAE is its size and versatility. Measuring only 2.93 inches, the S2 SAE is one of the most compact and adaptable lights in Baja Designs' lineup. The S2 SAE will be sold as a pair starting at $289.95 with universal mounting hardware and a standard wiring harness.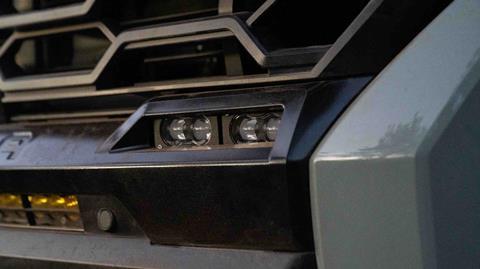 Baja Designs understands the importance of providing the right lighting solutions for every application. While the S2 SAE emits an impressive 1210 lumens, it is specifically designed as a road-legal fog light. For customers seeking off-road capabilities, Baja Designs recommends exploring the S2 Pro or Sport models.
The S2 SAE is now available in application-specific kits for popular vehicles, ensuring seamless integration and hassle-free installation. These kits include mounting brackets, wiring, harness, and necessary hardware, making it easier for users to experience high-performance lighting without extensive modifications.
Application-Specific Kits Include:
2021-2022 Ford Bronco
2019-2023 Ram 2500/3500
2019-2023 Toyota Tundra and Sequoia
2017-2020 Ford F150 Raptor
2021-2023 Ford F150 Raptor
2021-2023 RAM TRX and Rebel
Experience the Baja Designs S2 SAE and elevate your driving experience with unparalleled lighting performance. To learn more about the S2 SAE and explore the full range of Baja Designs lighting solutions, visit our website at www.bajadesigns.com.
About Baja Designs:
Baja Designs is a leading manufacturer of high-performance off-road and auxiliary lighting solutions. With a passion for innovation and quality, Baja Designs has been setting the standard in the lighting industry since 1992. As pioneers in using LEDs for off-road lighting, Baja Designs continues to push the boundaries of lighting technology to deliver unmatched performance and durability.