Irvine, CA, June 1, 2023 — The Instagram-worthy Fittipaldi Off Road wheels are now available Nationwide as the premium aftermarket wheels company just launched long-awaited new styles.
Inspired by their namesake two-time Formula One and Indy Champion Emerson Fittipaldi's genuine passion for eye-catching cars, custom truck builds, and an uncompromising vision for show-stopping wheels, these wildly anticipated collections have already gained numerous dealer sign-ups and excited consumer buzz on social media.
The concepts of the Fittipaldi wheels series are driven by the philosophy that in today's world of custom street and off road vehicles, "sameness" is everywhere. To be truly bold, they reached beyond the look-alikes. Because they know choosing the right wheel can make or break a customized ride or an awesome build.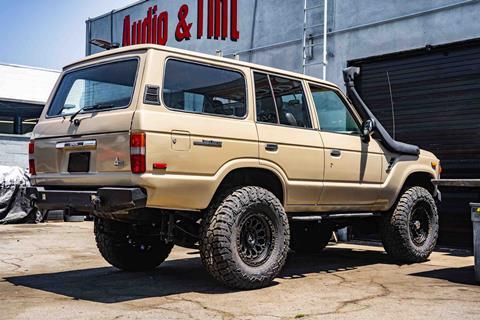 Fittipaldi Street wheels have the trifecta, 1) Aesthetics: with effortlessly graceful curves and razor sharp edges all captured in vivid, eye-catching styles and colors. 2) Fitment: offering the ultimate balance of size options, exacting engineering specs, and head-turning curb appeal. 3) Branding: Fittipaldi Street wheels is THE name that defines designs that are authentically unique.
Fittipaldi Off Road wheels offers a variety of innovative designs from forged and cast alloy to true beadlock. Each style is carefully crafted to resonate with each type of off road enthusiast. The flagship line FTF/ Truck Forged with its intricate designs and built without compromise, offers options up to 30-inches. The FA/Alpha cast alloy series screams confidence for off road and city driving. The FT/Terra series was designed and built for maximum aesthetics but can handle any overlander adventure.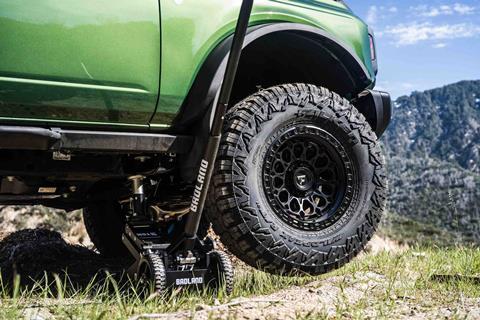 And the FB/Beadlock styles have caught everyone's attention because of their high-performance true beadlock designs with forged ring that are ready for the most rigorous terrain.
Fittipaldi Street and Fittipaldi Off Road wheels recognized the hard truth that aftermarket wheel options were getting redundant, and they set out to create fresh street and off road wheels styles that offer swagger and sophistication that will defiantly make a statement wherever you roll.
Each wheel undergoes exacting design and engineering development to exceed image and performance expectations and adds an undeniably distinctive touch to every vehicle.
Both Fittipaldi Street and Fittipaldi Off Road are one-of-a-kind brands that revolve around offering no apologies cutting-edge wheels from design to distribution in the aftermarket wheels market. They are expanding their sales footprint throughout the U.S. and Canada.
For details and pricing, Fittipaldi Off Road Wheels
About Fittipaldi Street Wheels and Fittipaldi Off Road Wheels:
Boldness born in victory lane and designed to stand apart, each of our wheels are influenced by the vision of two-time Formula One and Indy Champion Emerson Fittipaldi. Our collection of fiercely individual street wheels that make you 'Look And Feel Like A Champion', and our trailblazing Truck Forged, Alpha, Terra, and true Beadlock off road wheels are designed to express a unique style and constructed to excel at every engineering and performance test.